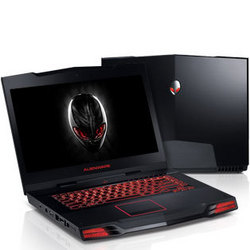 Did You Know Using an online Alienware Coupon or discount link can save you $100s off your new gaming laptop purchase.
(PRWEB) May 5, 2010
A new page on gaming laptops entitled "New Alienware Coupons & Discounts" has just recently been added to Bizwaremagic.com, which features a free handy Laptop Computer Guide. This laptop guide covers all types of laptops, everything from lightweight portable business laptops to heavy power-packed gaming machines. Since Alienware is one of the leading brands in gaming laptops, a specially designed page covering all the latest new Alienware coupons and discounts was needed.
This is a handy page where all the latest new online Alienware Sales, Coupons and Discounts will be displayed. Any potential buyer can get $100's off their purchase of an Alienware product. Many of these special deals are very limited, both in the time frame and in the number of units available; so buyers have to act quickly if they want to get a bargain. Having all these latest discounts displayed in one place can make your shopping much easier to do.
Actually, while most consumers consider gaming notebooks to be of interest only to hard-core gamers who demand the most powerful laptops on the market, but perceptions are slowly changing. Gaming laptops can now include truly portable laptops like the Alienware M11x, a high-performance 11 inch gaming laptop with good battery life and great portability.
In addition, while the flashy styling turns off many conservative business people, gaming laptops have some of the best graphics and editing capabilities available in any laptop. They can easily handle spreadsheets, complicated graphs and diagrams, plus any type of video editing and multi-media presentation.
However, it is in gaming where these high-performance machines excel. And Alienware, which is now owned by Dell, is one of the first brands most gamers consider when purchasing their dream gaming device of choice.
"Within the last few years, the gaming laptop market has become very competitive," says Titus Hoskins, a former teacher who runs Bizwaremagic and someone who has been covering gaming laptops for the last 10 years. "We have so many top brands such as Alienware, Falcon, Sager, Maliba, Asus, Rockdirect, and even new makers like Origin, all competing for the same customer."
As all these companies compete for the same gaming dollar, prices have steadily fallen in recent years, but gamers will still have to pay big bucks for a maxed-out top of the line gaming rig. However, because of all this competition, customers are now seeing many different discount offers and special deals, including all those coming from Alienware which are displayed on our newly created web page.
If you're in the market for a gaming laptop, check out the Alienware Coupon and Discount page first. And if you need further help, you can also download our free Laptop Computer Buying Guide.
About Us: This new Alienware Discount Page is the latest offering from Bizwaremagic.com, a leading website on Internet marketing which regularly receives around 60,000 unique visitors each month. It runs numerous niche websites such as the new side on 3D gaming laptops http://www.3d-gaminglaptops.com.
###