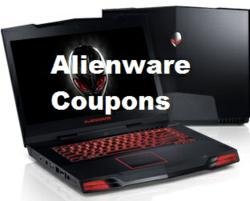 Alienware is offering a new $100 Alienware gift card which can save potential buyers some money.
(PRWEB) February 16, 2012
Recently, Bizwaremagic.com updated its Alienware Coupons & Discounts webpage to reflect new offers coming from Alienware and Dell. Included in these updates, is a new $100 Alienware gift card which a customer will receive on any Alienware purchase of $899 or above. This is a limited time offer and this Promo Gift Card does come with its own "terms and conditions" which can be found here: dell.com/giftcard/promoterms.
As a part of its daily operations, Bizwaremagic.com runs a handy online computer laptop guide and has a whole page solely dedicated to Alienware gaming laptop coupons and discount codes. Savvy gamers and shoppers can take advantage of the many online coupons (some of them exclusive) Dell offers to its potential customers each week. Sometimes these coupons are only available for a few days before they're snapped up by waiting online shoppers.
"Both Alienware and Dell have a very active marketing strategy when it comes to coupons and discounts," says Titus Hoskins who runs Bizwaremagic, now celebrating its 10th year online. "They regularly offers very competitive discounts on their laptops and desktops, which consumers can take advantage of if they want to save money."
This latest $100 Alienware gift card is being offered on many of Alienware's popular gaming laptops such as the M11x, M14x, M17x and the M18x. There are also many more ongoing Alienware and Dell coupons, which consumers can use when purchasing one of these electronic products. Online shoppers just have to become more proactive when searching for these coupons and bargains to enjoy the great savings.
....
This special Alienware Discount Page can be found here: http://www.bizwaremagic.com/alienware_coupons_discounts.htm" or download our comprehensive free laptop buying guide here: http://www.laptopcomputerguide.org All products/companies mentioned above are registered trademarks of their respective owners and companies.
# # #