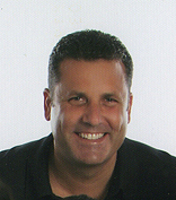 There simply is no new loan for these people
Irvine, CA (PRWEB) May 27, 2008
The President of New American Funding, Rick Arvielo, says there is a 'Perfect Storm' brewing when it comes to borrowers qualifying for a new home loan, but unfortunately, this storm is blowing people right out of their homes. He says to truly appreciate where the average mortgage holder is going, it's important to understand where they have been.
According to Arvielo, qualifying for a loan one year ago couldn't have been easier. Stated/Stated 100% financing for Subprime borrowers meant buyers didn't have to qualify from an income or asset perspective and they could borrow 100% of the value of their loan. Investors were saved because homes were worth more six months later. Borrowers in trouble could bail themselves out with a new loan. Now, declining values coupled with yesterday's loose lending guidelines and high Loan to Value's have borrowers stranded without a new loan option as their loans race towards unmanageable interest rate resets. "There simply is no new loan for these people," says Arvielo.
Arvielo goes on to state, "The only solution is for someone to spearhead an effort to organize the current note holders of these loans and create a streamlined work-out opportunity for lenders to work on the borrowers behalf to qualify them in a 'what if' scenario. Considering some debt forgiveness or providing seconds to accommodate the shortfall would circumvent the ultimate outcome of taking the loans back. I am sure these current note holders would gladly consider this option. There is plenty of pent up capacity within the lending community to conduct the qualifying diligence."
Arvielo observes, when the borrower's loan resets and they stop making payments, the scenario is grim for everyone. "The borrower's credit and dream of homeownership is ruined. The foreclosed property becomes a blight on the neighborhood furthering the declination of value which casts other borrowers into this same dilemma and the note holders fare worst of all. Typically, they have to evict and foreclose, then rehab and REO, paying full commission on a reduced fire sale price. The 'All-In' cost can easily climb to 50 or 60% of the note. And, with an unprecedented volume of foreclosures, the lenders ability to assimilate these houses serves to push out the cycle, leading to mounting losses for them and prolonged degradation of the neighborhoods."
Arvielo says FHA is being touted as a bailout option. "FHASecure and the proposed FHAModernization will help, but unless someone comes up with a solution to declining values and the Debt to Income dilemma, it will fall well short of heading off this pending doom. We are already talking to thousands of borrowers that are desperate and disqualified due to these issues."
To further the pain, Arvielo observes, major investors are now imposing their own Fico overlays to FHA. "FHA has long maintained that Fico isn't used to determining eligibility. Unfortunately, major large investors, upon which the industry relies to sell their loans, are now imposing their own restriction to things like Fico scores, which serves to further the entrapment. Borrowers that qualify but also have lower Fico scores are out of luck and out of options. And, in many cases forced out of their homes," says Arvielo.
"At New American, we are doing what we can to qualify borrowers interested in FHA financing. And, for borrowers trapped, we are working to negotiate with their current investors to alter their existing notes to free the borrower. We have had success doing so with several loan servicing companies. Our hope is that the industry can get together and agree on a protocol to work this out or increasing foreclosures will certainly be the result."
About New American Funding
New American Funding is committed to providing top quality service. The company offers a wide range of loan programs that are competitively priced. Using the latest technology, the company has made the borrowing process simple and convenient. New American Funding offers competitive rates and eliminates fees associated with a loan arranged through a broker. The company's loan consultants listen to clients' needs and make sure they understand completely, then discuss the options and make sure clients thoroughly understand them. From application through funding, New American Funding makes the loan process simple and convenient. For more information, please visit http://www.newamericandirect.com.
Media Contact:
Rick Arvielo
President of New American Funding
1-800-426-5626
http://www.newamericandirect.com
###