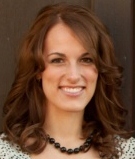 A national problem requires a national solution... PNT has that solution
Dallas, TX (PRWEB) January 04, 2013
When it comes to weight, PNT wants to help Resolutioners take it off in 2013. The Centers for Diease Control put the US adult obesity rate at 36%. With more than 1 in every 3 Americans likely looking to shed some pounds PNT is gearing up to meet the challenge. Adding key personnel like Dietitian Maren Wolff is one way PNT intends to make a dent in peoples' waistlines. Maren is a TWU masters graduate specializing in sports nutrition and more importantly, weight loss.
Another key move for PNT is taking quality weight loss programs to their network. Martha McHenry, RD, LD, CDE and Managing Partner at PNT will help lead the national roll out of evidence based weight loss programs. PNT wants to put high quality, safe programs in the hands of dietitians that belong to their national network. Quick weight loss, genetics-based weight loss, conventional, proven weight loss; they're all options.
But Resolutioners beware. Unsafe weight loss methods abound! A PNT Dietitian can be a beacon in the fog. They are the weight loss professionals offering real solutions. With a PNT Network Dietitian, Resolutioners everywhere can be in safe hands.