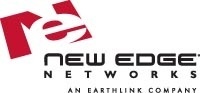 New Edge has drastically lowered the price point at which a small enterprise can enter the MPLS world.
VANCOUVER, Wash. (PRWEB) July 22, 2008
Frost & Sullivan, a global research and growth consulting firm, presented the award to New Edge noting that the new service offering "radically changes the network landscape" by allowing the bi-directional use of Multi Protocol Label Switching (MPSL) classes of service over DSL and eliminating a "major impediment" to the adoption of new IP-based services.
"As applications like SAP filter down to smaller businesses and technologies like VoIP become more attractive, it is necessary for enterprise that wish to use these tools effectively to strengthen their network infrastructure to support them," said Roopa Shree research analyst for Frost & Sullivan.
"Before the advent of MPLS over DSL, this meant that it was necessary to have, at minimum, a T1 line at every location. As T1 lines cost roughly four to five times the cost of a DSL connection, this was a major impediment to the adoption of these new tools."
Shree said, "New Edge has drastically lowered the price point at which a small enterprise can enter the MPLS world."
Each year, Frost & Sullivan presents its annual telecommunications service of the year award to one company that demonstrates excellence in service leadership while focusing on its customers' needs and profitability goals. New Edge will receive its award during a banquet in its honor on Sept. 15 in San Francisco.
A copy of the Frost & Sullivan's award description, measurement and selection criteria is available at http://www.newedgenetworks.com/_files/pdf/nen-fs-award.pdf. More information about Frost & Sullivan's best practices awards program is available at http://www.awards.frost.com.
"New Edge developed MPLS over DSL in response to customer demand for a service that fills a large gap between DSL and T1 pricing," said Greg Griffiths, vice president of marketing for New Edge Networks. "We are proud of Frost & Sullivan's special recognition."
To introduce MPLS over DSL, New Edge installed carrier-class gateway switches at various regional aggregation points around the country. The multi-million-dollar network infrastructure investment also helps New Edge expand network capacity, improve service and add traffic routing diversity.
MPLS over DSL allows businesses to mix and match access technologies (DSL, T1, private lines) to meet the needs of each location without compromising the key values of MPLS networks: data traffic prioritization with classes of services and any-to-many communications.
It allows businesses to accelerate deployment of additional applications over less expensive DSL-based networks without the risk of creating network bottlenecks that compromise overall network performance.
Businesses now also can use DSL-based networks as backup for primary MPLS T1 networks in the event of network disasters or outages while retaining true MPLS classes of service tags on data traffic in the switchover.
More information about New Edge Networks' MPLS networks with class of service over DSL is available at http://www.newedgenetworks.com/products/mpls/
About New Edge Networks
New Edge Networks builds and manages private IP-based wide area networks that do not use the public Internet. Connecting business sites at virtually any address in the United States, New Edge allows businesses to choose any blend of available access technologies – from DSL and T1 lines to fiber-optic connections – for building private and secure MPLS networks with performance guarantees. A wholly owned subsidiary of Atlanta-based EarthLink Inc., (NASDAQ:ELNK), New Edge is based in Vancouver, Wash. For more information visit http://www.newedgenetworks.com or call 1-360-693-9009.