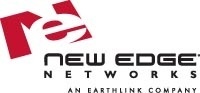 MPLS over DSL helps provide improved network service to business customers and stimulates increased use of bandwidth that will lead to service provider growth.
LAS VEGAS (PRWEB) June 17, 2008
New Edge says its decision to provide its telecom industry-first service through certain carriers is in response to these providers' interest to include Multi-Protocol Label Switching (MPLS) class of service over DSL in their programs to customers. New Edge is evaluating strategic partnerships based on sales volume commitments, distribution models and market focus.
"Making our MPLS over DSL service available through strategic carriers greatly expands our sales growth opportunities," said Greg Griffiths, vice president of marketing for New Edge. "MPLS over DSL helps provide improved network service to business customers and stimulates increased use of bandwidth that will lead to service provider growth."
Utilizing New Edge's platform allows service providers to avert capital outlays for network infrastructure as well as costly product development delays and expenses. Interested carriers say offering MPLS over DSL powered by New Edge will help them attract and retain customers. Business customers can use the service to gain three principal benefits:
Mix and match access technologies (DSL, T1, private lines) to meet the needs of each location without compromising the key values of MPLS networks: data traffic prioritization with classes of services and any-to-many communications; Accelerate deployment of additional applications over less expensive DSL-based networks without the risk of creating network bottlenecks that compromise overall network performance; Set up affordable DSL networks as backup for primary MPLS T1 networks in the event of network disasters or outages while retaining true MPLS classes of service tags on data traffic in the switchover. Until New Edge recently launched its MPLS over DSL service, data traffic tagging and prioritization with true classes of service were only available on more costly T1 lines with MPLS, short for Multi-Protocol Label Switching.
Industry analysts hailed New Edge's MPLS over DSL as an important service introduction that fills the large gap between DSL and T1 pricing. The service includes bandwidth optimization with up to five classes of service over DSL access, improved service level guarantees, and a Cisco router upgrade.
To introduce MPLS over DSL, New Edge installed carrier-class gateway switches at various regional aggregation points around the country. The multi-million-dollar network infrastructure investment also helps New Edge expand network capacity, improve service and add traffic routing diversity.
More information about New Edge Networks' MPLS networks with class of service over DSL is available at http://www.newedgenetworks.com/products/mpls/.
About New Edge Networks
New Edge Networks builds and manages private IP-based wide area networks that do not use the public Internet. Connecting business sites at virtually any address in the United States, New Edge allows businesses to choose any blend of available access technologies – from DSL and T1 lines to fiber-optic connections – for building private and secure MPLS networks with performance guarantees. A wholly owned subsidiary of Atlanta-based EarthLink Inc., (NASDAQ:ELNK), New Edge is based in Vancouver, Wash. For more information visit http://www.newedgenetworks.com or call 1-360-693-9009.