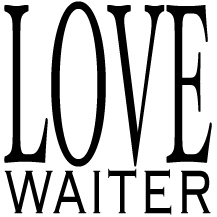 Hartford, CT (PRWEB) November 23, 2011
Foodie fiction lovers can now devour the highly anticipated series of short stories called Love Waiter now available on Amazon for Kindle from Chef Cyrano. Love, angst, drama, food, wine and good writing intermingle with each short story with a new installment available on the 16th of each month. The plot centers around the consummate artist Forin (For) Ness and how she copes with her late husband's gourmet restaurant, the Café INVERNESS. The man she waited for – for so long – was taken from her after only six months. Mercurial Sous Chef, now Acting Chef Soledad, has to reign in For's overactive palette – especially since her new boss has no palate. What For lacks in culinary prowess she more than makes up for with overflowing emotion which serves as trappings for her patrons' love lives. The question also remains – how long will the Café INVERNESS last – or will it thrive? Each episode ends with one of For's and Soledad's collaborative recipes.
The first installment of Love Waiter introduces a new romantic special occasion called The Halfness Anniversary – and every couple has two. It is marked by the day when a lover has spent the better half of their life with their partner. In addition the author, Chef Cyrano, cleverly debuts at the end of his first installment a recipe titled "Scaclamster Stew Shooters for Rich Girls and Poor Boys." As an author Chef Cyrano reveals much of himself in the fiction when writing Love Waiter, as well as in the gourmet recipes at the end of each installment. Reputed to be able to cook since the day he was born, Chef Cyrano is also the only recipient of the Chef du Hemlock Final Meal Prize. Readers interested in fiction, food and wine can interact directly with Chef Cyrano on his Twitter account at @ChefCyrano or https://twitter.com/#!/ChefCyrano
The first short story installment of Love Waiter for Kindle is now available on Amazon for $0.99. The second installment will be available on Amazon on December 16, 2011.
Media Contact
Ria Romano, Partner
RPR Public Relations, Inc.
Tel. 786-290-6413
###