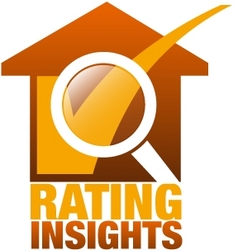 Like it or not, home builders have to come to grips with the fact that from the buyer's perspective, the experience is part of the product
Atlanta, Georgia (PRWEB) February 1, 2008
Amid the ongoing storm of bad news in the home building industry is a small ray of sunshine - more than 70% of new home buyers in the U.S. report high satisfaction with their homes according to Rating Insights' Buyer Experience Report.
"In most industries, that level of product satisfaction translates into pretty high levels of positive word of mouth, or advocacy," says Jeff McKenna, a senior consultant with Chadwick Martin Bailey, a Boston-based custom marketing research and consulting firm who formed Rating Insights in 2007 along with Atlanta-based BlueSmoke, LLC. "But that's not happening here."
That's because countering those high levels of satisfaction with the actual home, buyers reported generally negative experiences with the rest of the process, from pre-closing and post-closing interactions to the time it takes to complete the home.
"Like it or not, home builders have to come to grips with the fact that from the buyer's perspective, the experience is part of the product," says McKenna. According to the study, less than three out of five buyers are highly satisfied with the construction time, and even fewer are satisfied with the people they work with. In particular, buyers find fault with their experiences on important aspects like being informed of problems and having someone available to address all of their issues.
The report is based on an online interview administered to 1,559 people who said they had purchased a new home within the past two years. Respondents were recruited from an online panel provided by Survey Sampling International.
"Most builders are working hard to deliver a home that meets the buyer's needs and expectations. But by focusing almost exclusively on the sticks and bricks, they're missing out on what most influences the buyers' perceptions of the purchase, which translates into less advocacy and, even worse, negative word of mouth," says Jonathan Smoke, president of BlueSmoke. "You really don't want customers telling friends - 'I love my new home, but don't put yourself through what I just went through,'" says Smoke.
The full report, which includes details broken out by region, buyer income, builder size, and house size, is available at RatingInsights.com.
About RatingInsights
Rating Insights, LLC, is an innovative market research company focused on understanding the opinions and preferences of new home buyers and owners in the United States and Canada. The company is a joint venture of Chadwick Martin Bailey (http://www.cmbinfo.com), a Boston-based custom marketing research and consulting firm, and BlueSmoke, LLC (http://www.bluesmoke.biz), an Atlanta-based housing market research and advisory services company.
###