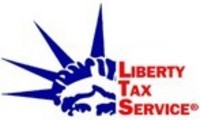 Incentives that help more people buy a first home can also mean these taxpayers may itemize for the first time, and be able to take deductions that they previously couldn't take
Virginia Beach, VA (Vocus) September 19, 2008
The good news about the housing market is that qualifying first-time home buyers may take advantage of a new tax credit for home purchases made this year and part of 2009. Liberty Tax Service reminds those interested that it ultimately functions as a loan that must be repaid over a 15 year period of time.
"Incentives that help more people buy a first home can also mean these taxpayers may itemize for the first time, and be able to take deductions that they previously couldn't take," commented John Hewitt, CEO of Liberty Tax Service.
There is Immediate Aid for People Buying Homes
The new credit provides a maximum credit of up to $7,500.00 ($3,750.00 for married filing separately) or 10 percent of the home purchase price for eligible first-time homebuyers who purchase residences between April 9, 2008 and July 1, 2009. This is a fully refundable credit that first-time home buyers can utilize even if they owe less in taxes than the credit amount of up to $7,500, or even if they don't owe any taxes. Taxpayers can claim the credit for 2008 purchases by filing the new Form 5405 with their 2008 tax returns.
A first-time home buyer is someone who had no ownership interest in a principle residence in the United States during the 3-year period prior to the purchase of the home.
The home must be the taxpayer's main residence, must be located in the United States, and the D.C. first-time homebuyer credit cannot be claimed in the year of the purchase or any prior year.
There are Phase-out Income Levels for the Credit and Other Conditions
For single taxpayers, the credit is phased out if their modified adjusted gross income is $75,000 to $95,000, and for married taxpayers whose modified adjusted gross income is $150,000 to $175,000. This credit does not apply in situations where the home is purchased from a close relative. It cannot be claimed if the home is sold before the end of the year, or ceases to be the main home.
The Credit Is Actually a Loan
It is important that taxpayers who take advantage of this new credit plan understand that the credit is an interest-free loan that must be paid back over 15 years in 15 equal installment payments beginning the second year after the credit is claimed. Taxpayers will claim the repayment installment as an additional tax on their annual tax return. The taxpayer will be required to file a tax return for the payment even if not otherwise required to file a tax return. If the home is sold or becomes a rental property, the remainder of the credit is due to be in that tax year. Special rules apply for involuntary conversations, death, and transfer of the property incident to divorce.
Liberty Tax offers more tax tips for homeowners in its Tax Guide for Home Buyers.
For a free copy, e-mail nina.cunningham@libtax.com.
About Liberty Tax Service:
Liberty Tax Service is the fastest growing retail tax preparation company in the industry's history. Founded in 1997 by CEO John T. Hewitt, a pioneer in the tax industry, Liberty Tax Service (http://www.libertytax.com) has prepared over 5,000,000 individual income tax returns and currently operates over 2,700 offices throughout the United States and Canada
Liberty Tax Service provides computerized income tax preparation, electronic filing and refund loans. With an emphasis on customer service including audit assistance, a money back guarantee, and free tax return checking, Liberty Tax Service is well known for its strong commitment to its client base.
With 39 years of tax industry experience, Hewitt stands as the most experienced CEO in the tax preparation business, having also founded Jackson Hewitt Tax Service (NYSE: JTX).
Liberty Tax Service: John Hewitt is available for interview. Contact Martha O'Gorman, LTS Chief Marketing Officer at (800) 790-3863 ext. 8022 or by e-mail at martha.ogorman @ libtax.com or mediainquiry @ libtax.com.
# # #