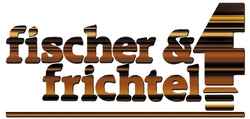 Our current inventory has never been better, and our finance specialists are helping people often afford the home they thought they would get for their second or third home
St. Louis, MO (PRWEB) September 17, 2009
As thousands of new home buyers are taking advantage of President Obama's $8000 first-time home buyer tax credit this year, one Missouri-based new home builder is proving to its customers that their first home can still become their dream home.
Fischer and Frichtel, a new home builder located in Chesterfield, Missouri since 1945, has built its reputation on providing its customers with the highest level of customer service, countless home accessory options, and award-winning post-sale service and support.
"Many people expect their options to be limited when buying their first home. They are stunned when they see the homes & options they can get for their money" says CEO John Fischer. "We invite every new buyer into our Home Center whereby they can discuss their options with our interior design professional, free of charge".
Fischer and Frichtel's Home Center, a 2,500 square foot facility, allows new buyers to work directly with an in-house design professional to customize their new home, working within any budget. This level of customizability, often reserved for buyers of larger homes with other builders, is available to every Fischer & Frichtel customer, even on entry-level homes.
"We're being aggressive in this economy to ensure every buyer gets exactly what they want" says Fischer. "Our current inventory has never been better, and our finance specialists are helping people often afford the home they thought they would get for their second or third home".
Fischer & Frichtel properties are located in St. Louis County, St. Charles & St. Peters Counties, and Southwestern Illinois. Home prices range from the low $110's to over $1 Million. Every Fischer home is protected by a 10-year national warranty, and skilled service personnel respond promptly to customer warranty requests for the first full year of ownership.
First-time buyers (or any prospective buyer who has not been responsible for a mortgage payment in at least three years) are eligible for the $8000 tax credit, and the qualifying home must be purchased and closed by November 30. For home shoppers who may be lacking the ready funds for a down payment, a program offered by the Missouri Housing Development Commission (MHDC) enables qualified buyers to apply up to $6750 of the tax credit toward their down payment.
To contact Fischer & Frichtel, please call 314-576-0500.
###