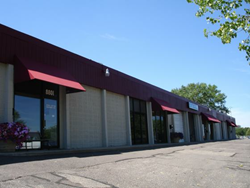 At Elite Custom Crating we treat every item we touch like it's the Mona Lisa, giving our full attention and commitment to each and every project
New Hope, MN (PRWEB) November 27, 2014
Elite Custom Crating, occupying an office space in JGM's New Hope Property, is offering $99 TV mounting (mount not included,) for the holiday season.
Elite Custom Crating is a third party company, focusing on the needs of the moving industry. They are contracted with national companies that connects them with moving companies in all parts of the world.
"At Elite Custom Crating we treat every item we touch like it's the Mona Lisa, giving our full attention and commitment to each and every project," says co-owner Tony Phillippi.
As a third party company they design and build custom crates to ship fragile, high value, antique, sentimental, electronics, and other fragile or delicate items. In addition they mechanically assemble or dissemble just about anything for shipping.
With the ever-changing features on new model television sets, it's becoming more and more difficult to understand and connect devices to work together. Elite Custom Crating's expert television technicians have mounted thousands of flat screens from little 20" to the big 90" TV's and have the experience and training to help customers choose an appropriate place for the television that will enhance viewing while blending in with the other decor in the room.
For more information and to check out their new website, visit:
Elite Custom Crating
8805 E Research Center Rd
New Hope, MN 55427
Email: tony(at)elitecustomcrating(dot)com
JGM Properties works with 200+ tenants, including Elite Custom Crating to provide office, warehouse, and retail space for lease in MN. Founded in 1980, JGM Properties and owns and manages the New Hope Property building, as well as 15 suburban Minneapolis warehouse, and office space properties.
"In my experience working with JGM Properties, they have been great! Too often there is little to no communication with tenants and access to management is scarce, but not with JGM. Jay and his staff are always a phone call away making sure that as tenants we can focus on running our business and not getting a plow guy, or a plumber to fix a leak," says Phillippi.