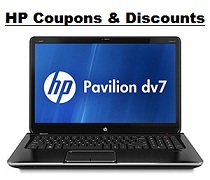 Savvy online shoppers can save up to 30% on these fresh deals from HP.
(PRWEB) February 04, 2013
Recently, new money saving coupons and discounts, have been added to the special HP Coupons page on Bizwaremagic.com, a handy site which runs a comprehensive laptop computer buyer's guide. As a main feature of this online laptop guide, users can subscribe to get all the latest discount deals and coupons from major computer manufacturers such as Dell, Toshiba, Sony and of course, the latest deals from Hewlett-Packard.
New attractive offers are presented on popular models such as HP ENVY dv6t-7200, HP ENVY dv7t-7200 and the new HP ENVY Sleekbook 4-1130us laptop priced at only $649.99. Potential buyers can also save up to 30% on HP desktop top-sellers. In addition, there is Free shipping with a $49 cart minimum which comes with some exclusions. Buyers are advised to check the official HP site for all terms and conditions.
The special HP coupons page is updated weekly, or when new online deals are offered. This page has been featured on the Bizwaremagic site for over six years, and thousands of online consumers have used it to save money when purchasing their HP laptop or desktop computer. This is a win-win situation for all parties involved - the manufacturer sells more product and the buyer receives a nice discount.
It is definitely worth it for any Potential HP buyer to check for new online coupons and discounts, like the ones presented by Bizwaremagic, before making any purchase. Most buyers will be pleasantly surprised at the extra savings.
This special HP Notebook Coupons Page can be found here: http://www.bizwaremagic.com/HP_Notebook_Coupons.htm or download our comprehensive free laptop buying guide here: http://www.laptopcomputerguide.org All products/companies mentioned above are registered trademarks of their respective owners and companies.