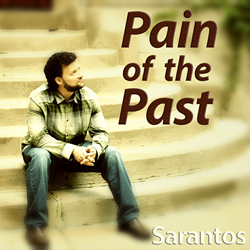 Broken and alone on the bottom, it seemed like I'd never get back up to the comfort of the boring, level ground but eventually, I got there.
Park Ridge, IL (PRWEB) September 22, 2016
Sarantos Because Content Is King, For The 3rd Year In A Row Singer Songwriter Sarantos Releases Another New Pop Rock CD This November.
Sarantos email list has continued to grow and has surpassed 22,000 active fans. The fact that so many fans have opted in and want to receive an email from Sarantos every month is pretty humbling. Sarantos works hard to make the email something the majority of fans want to open every month. Content is king, isn't it? While Sarantos has already been approached by a willing partner who wants to exclusively push the songs, videos and books to their distribution chain, Sarantos feels that would limit fan access right now as not everyone can pay for subscriptions to Netflix, Hulu, Amazon, Apple, Google, Spotify, Tidal and all the various other channels out there. Who knows though? Maybe one day a big player will make an offer that includes Sarantos maintaning creative control while also allowing a continuation of the charity work he craves. Maybe then the songs, videos and book chapters (can you see a monthly TV series?) will go to a whole other level.
Despite the continued momentum, Sarantos still has not turned a profit since all songs, videos and books are given away for nothing and all the content costs money to make. That said, Sarantos decided to again donate $2,000 anyway to the various charities that were named for the songs released so far. It's not much but every little bit counts. Sarantos hopes that this number will continue to increase as the journey continues.
As per the routine Sarantos established, the 3rd CD "Pain Of The Past" with 11 original songs will drop on November 15th, 2016. The CD can be ordered everywhere on sites like iTunes, Spotify, Amazon, Google but also directly from the website as an exclusive limited edition autographed copy. Purchasing on the website will automatically sign you up for a free raffle with a lot of fan extras like a chance to have dinner with Sarantos.
"This 3rd CD is ultimately about the past," says Sarantos. "I, like most of the world, have certainly gone thru my fair share of ups and downs. Broken and alone on the bottom, it seemed like I'd never get back up to the comfort of the boring, level ground but eventually, I got there. If you're struggling, I want you to know that there is always hope. If I can do it, so can you! I next want to thank my fans for continuing to support me on my journey. I am so very thankful for all their love and support. Anytime you spend even a second with my song, music videos or books, I understand the time you're giving up for me.THANK YOU. Now that year #3 is almost done, are you ready to do it again? Cuz' I'm never gonna stop! Hey, that sounds like a song idea, doesn't it??"
33% of any music-related sales profits from this CD are going straight to various charities that Sarantos and fans chose over the course of the year..
Sarantos' unique sound has been best described by industry insiders as an "emotionally powerful vocal style masterfully united with music that is a fusion of classic '80s rock blended with modern soft rock and pop music."
Since 2014, Sarantos has won over 31 awards with Akademia LA Music and Beat 100, while also being nominated for the International Music & Entertainment Awards and the Hollywood Songwriting Awards. Even without ever using a professional music studio, label, ad agency or radio promoters, two songs "Dreamer" & "What If I Never See You Again" have spent many months in the top 200 on the majors list in the US for radio airplay, according to the Digital Radio Tracker Top 200 charts. On the independent charts, Sarantos has hit the top 10 twice.
*Because Sarantos wants music shared throughout the world, fans can always find all songs, lyric sheets, videos and books on the website. Sarantos openly gives everyone the right to share song MP3s with anyone via email or any social media platforms.
Fans can sign up for the email list to get the inside scoop first and exclusive content available nowhere else.
Facebook:
https://www.facebook.com/Sarantosmelogia
iTunes & Apple Connect:
http://bit.ly/SarantosAppleStore
Spotify: