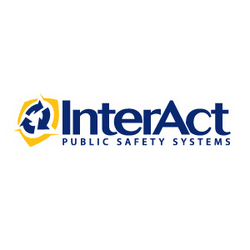 InterAct invests a lot of time listening to the needs and recommendations our customers make, that's what makes our software so user friendly
Winston Salem, NC (PRWEB) August 20, 2007
Conscious of the evolving needs of public safety agencies, InterAct Public Safety Systems, a leading provider of safety and security software used by local, state, national and international government agencies, is announcing the release of InterAct computer aided dispatch (CAD) 5.10. InterAct CAD 5.10's new features include new status code, dispatch to enroute and event based on scene timers, a pending calls window, day of week and time of day recommendations for units, and reverse geo-coding for Phase II wireless calls.
The first of the new timers in InterAct CAD 5.10 is the dispatch to enroute timer. These timers can be set up per dispatch department and are based on specific incident priorities. On-scene timers have been enhanced to allow the agency to define timer requirements by event code, as well as per discipline. InterAct CAD 5.10 includes status code timers which allows an agency to define specific time parameter for status checking units based on a given status, such as report writing and patient transport.
Incident prioritization is of utmost importance in a dispatch center. Understating this, InterAct CAD 5.10 has provided users with two options to view pending incidents. Users may toggle from all active calls to pending only, or may opt to view pending incidents in a separate window for ease of locating incidents requiring a response.
Next in the lineup of new features is the day of week and time of day recommendations for units. With this feature, users can assign a response ID to any event code based upon either or both the day of the week and time of the day. This is especially beneficial if dispatching is done for a volunteer fire department as it can keep track of what stations have the most availability.
Another beneficial new feature is reverse geo-coding for Phase II wireless calls. With this feature, when Phase II wireless data is received and a call has been created in InterAct CAD 5.10, InterAct geographic information system (GIS) will reverse geo-code the X/Y and will find the nearest structure point or address. From there, the call taker and/or dispatcher can, if they wish, update their incident with the updated location. If they do, CAD will automatically update the location and stamp the reverse geo-coded location into the system log. If not, CAD will stamp the reverse geo-coded location into the system incident history/details.
"InterAct invests a lot of time listening to the needs and recommendations our customers make, that's what makes our software so user friendly," said Martha Chavez, product director at InterAct Public Safety Systems. "InterAct CAD 5.10 is no different. We have loaded it with features that expedite the call taking and dispatching process and inevitably saving lives in the process. As we continue to strive for excellence, our software will reflect this commitment even more than it does now. We are very excited about the InterAct CAD 5.10 release."
About InterAct Public Safety Systems
Since 1975, InterAct Public Safety Systems has been Making Connections for Life™ providing both stand-alone and fully integrated mission-critical public safety and homeland security systems and products. As the pioneers of the first three-screen E911 system 20 years ago, our passion for innovation is leading the way to Next Generation telephony, dispatch, records management, and mobile data systems. We're extending the definition of public safety with unique applications like intelligent digital video surveillance, alert notification, and crisis management systems. InterAct makes it possible for first responders from private, state, local and national agencies to decrease response times and increase their effectiveness in the communities they serve. InterAct is also an ISO 9001:2000 certified company. Learn more at http://www.interact911.com or by calling 1-800-768-3911.
# # #