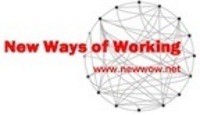 Judith is truly a research leader in our area and has steadfastly contributed to New WOW
Los Gatos, CA (Vocus) November 11, 2010
In recognition and appreciation of her contributions in workplace research, New Ways of Working (New WOW), an organization dedicated to examining the changing nature of work in a distributed world, has awarded Dr. Judith Heerwagen an honorary fellowship for the 2011 calendar year.
Dr. Heerwagen is an environmental psychologist whose research and writing have focused on social impacts of sustainable design, workplace performance and behavioral change. She currently serves as Program Expert in the Office of Federal High Performance Green Builldings for the U.S. General Services Administration.
For the past ten years, Dr. Heerwagen ran her own research and consulting business in Seattle. Previously, she was a research faculty member at the University of Washington, Department of Architecture, and a staff scientist at the Pacific Northwest National Laboratory. At both the University of Washington and PNNL, her research focused on sustainable architecture and the occupant experience in buildings. She has lectured widely on the human factors of sustainable design, workplace productivity, and the impacts of physical space on emotional, social and cognitive functioning. In 2005, she was named Environmental Champion by ASID. Dr. Heerwagen has been a member of the US Green Building Council since 2000 and currently serves as the vice chair of the USGBC research committee. She is a co-editor of Biophilic Design: The Theory, Science and Practice of Bringing Buildings to Life (Wiley, 2008) and author of numerous papers. She received a PhD in psychology from the University of Washington and a BS in communications from the University of Illinois.
"Judith is truly a research leader in our area and has steadfastly contributed to New WOW," said Joe Ouye, co-founder of New Ways of Working.
"I am delighted and honored to be a Fellow of the New Ways of Working network. I have been engaged with the group since its beginning and have watched it grow to a diverse group of academics, public sector organizations, and individual entrepreneurs who are bound by a shared commitment to new work practices that achieve both sustainability and organizational business goals," said Dr. Heerwagen. She added: "New WOW is practicing what it preaches by linking its dispersed members through a variety of media approaches and services. Its intelligence gathering and synthesis of information for members is the best I have experienced in my professional career."
Dr. Heerwagen joins Fellows Chris Hood, Program Manager of the HP Workplace, and John M. H. Edwards, founder of the TeleworkNetwork. In return for the privileges of full membership within the New WOW network (including unlimited access to the resources of the member's only website, and participation in semi-annual symposiums), fellows participate fully in the intellectual life of the network.
About New Ways of Working
New Ways of Working is a membership organization of thought leaders from companies and academia exploring new ways of working such as distributed work (telework), environmental sustainability and work, cross-cultural work, innovation and productivity.
###