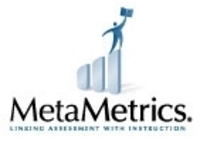 Developing strong writing skills is a cyclical process. When students read well-written text and practice writing on a regular basis, their abilities improve
Durham, N.C. (PRWEB) September 12, 2007
MetaMetrics® Inc. continues to grow its family of scientifically based measures of student achievement with the launch of The Lexile Framework® for Writing. Joining the widely adopted Lexile Framework for Reading and The Quantile Framework® for Mathematics, The Lexile Framework for Writing enables educators to measure and monitor growth in student writing ability on a common, developmental scale over time and across the curriculum.
The Lexile Framework for Writing expresses student writing ability on the same Lexile® scale as reading ability, providing educators with a consistent and straightforward method to monitor growth in both reading and writing and to reinforce the importance of reading in the development of writing skills. A Lexile writer measure is an estimate of a student's ability to express language in writing, based on factors related to semantic complexity, or the level of words used, and syntactic sophistication, or how the words are written into sentences. A student's Lexile writer measure typically is lower than his or her Lexile reader measure, as students tend to comprehend text at a higher Lexile level than they can produce written text. Like Lexile reader measures and Quantile® measures, students will receive Lexile writer measures from standardized tests and other assessment tools.
"Developing strong writing skills is a cyclical process. When students read well-written text and practice writing on a regular basis, their abilities improve," said Malbert Smith III, Ph.D., president, MetaMetrics. "With the new Lexile Framework for Writing, teachers have an actionable tool for connecting students with the materials and practice activities that will help them to build the essential writing skills needed for success in school and in life."
About MetaMetrics Inc.
MetaMetrics Inc., a privately held educational measurement company, develops scientifically based measures of student achievement that link assessment with instruction, foster better educational practices and improve learning by matching students with materials that meet and challenge their abilities. The company's team of psychometricians developed the widely adopted Lexile Framework for Reading (http://www.Lexile.com); El Sistema Lexile para Leer, the Spanish-language version of the Lexile Framework; The Quantile Framework for Mathematics (http://www.Quantiles.com); and the new Lexile Framework for Writing. In addition to licensing Lexiles and Quantiles to state departments of education, testing and instructional companies, and publishers, MetaMetrics delivers professional development, resource measurement and customized consulting services
###