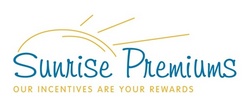 By offering our volunteers SPC's Mexico vacation incentives, our contingent of volunteers' excitement went through the roof. They continue to surpass their fund-raising goals and that's largely due to the vacation reward. I wish I would've known about this 10 years ago as SPC is a valuable resource for us now
NEW YORK (PRWEB) May 30, 2008
The American Lung Association will hold their 2008 Asthma Walk on Saturday May 31st at Battery Park. ALA has declared that everyone who raises $350 or more will receive an all-inclusive 3 day/2 night getaway to Mexico for two adults -- airfare included! "By offering our volunteers SPC's Mexico vacation incentives, our contingent of volunteers' excitement went through the roof. They continue to surpass their fund-raising goals and that's largely due to the vacation reward. I wish I would've known about this 10 years ago as SPC is a valuable resource for us now," said Mr. Orell.
SPC, a New York based travel consolidator, sells travel vouchers, in high-volume (up to 90% off retail; B2B only). Upon sale, clients own title of each coded voucher, with all traveling privileges intact. Most often upper management directs their marketing staffs to incorporate "travel rewards" into the marketing strategy, issuing them strategically to prospective customers, existing customers and as exciting employee incentives. Non-profits as well as profit-based businesses are eligible to issue SPC's travel vouchers and each voucher is valid for one year.
The range of SPC's travel programs are designed to be redeemed for use in major hotels, airlines and cruise lines. The vouchers are not re-sold by companies, rather gifted to either prospective customers, loyal customers and to employees for jobs well done, reaching sales goals, or use in special promotions. Historically, the use of travel incentives was a closely held initiative by mortgage companies and banks, as well as auto dealerships. SPC's New York office is in Manhattan and can be contacted by logging into http://www.sunrisepremiums.net.