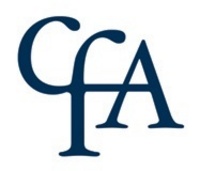 It's not often that we lend over 90% of the purchase price of a property
RYE, N.Y. (PRWEB) September 22, 2008
"I knew CFA's track record, and I knew they'd be able to close quickly and efficiently," said Mr. Fazio. "But to close in 9 business days - even I didn't expect that. The bottom line is that they were able to do what they promised they would do."
With conventional sources of capital scaling back their originations coupled with the time sensitive nature of this transaction Mr. Fazio needed a lender who could perform quickly. He decided to reach out to CFA.
"The last thing we want is for one of our clients to lose out on a profitable real estate opportunity because they can't secure the financing in a timely manner," said John Clancy, Managing Partner of CFA. "We have a great team here at CFA and we are going to continue to lend on properties that fit our investment criteria. We like multifamily in major markets in general, but the mixed-use/multifamily sector in Manhattan is as close as you can get to recession proof."
"It's not often that we lend over 90% of the purchase price of a property," added Steven Luciano, EVP and Chief Underwriter of CFA. "From a collateral perspective, the deal made a lot of sense and I think it worked out well for both parties. We like the multifamily market in New York City and feel that there was a lot value that could be unlocked at this particular property. 90% is certainly not the norm, but as a company we look at each transaction individually and make strategic decisions after all factors have been considered."
As a company that has proven itself with a multitude of successful deals, CFA has built a strong reputation for managing complex financial transactions, acquisitions, and cash-outs with its innovative bridge, and mezzanine programs. CFA has successfully funded projects such as multifamily developments, hotels, high-end office space, medical facilities, and community centers.