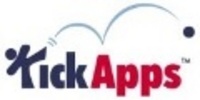 Widgets as a Platform: Content, Commerce, Communications
NEW YORK (PRWEB) March 10, 2008
In this session, a panel of experts will discuss "The Widget Economy," addressing how widgets are enabling websites to create more interactive online experiences. Alterman and his peers will hold an exciting discussion about the newest ways to utilize widgets to enhance video, photo, and other interactive rich media content.
Details of the session are as follows:
Who: Eric Alterman, founder and chairman, KickApps, with other panelists from Clearspring Technologies, RockYou, Slide, MuseStorm, Turner Broadcasting System and Oppenheimer & Co.
What: "Widgets as a Platform: Content, Commerce, Communications" Workshop at Digital Hollywood's Media Summit
When: Wednesday, Mar. 12, 2008, 10:45 a.m. to 12:00 p.m.
Where: McGraw-Hill Building, 49th Street and 6th Avenue, New York, New York
To register for the event, go to: http://www.digitalhollywood.com/MediaSummitReg.html.
About KickApps
KickApps' on demand social media applications enable web publishers and marketers to quickly and easily grow, engage and monetize online audiences. Our platform features a broad spectrum of applications, including social networking, user-generated content, online video players and viral Widgets, that are tightly integrated with media and community management tools for complete control of the community. KickApps is highly customizable and flexible for seamless integration with any website using HTML, CSS, JavaScript and APIs. Customers include: ABC Family, CW Television, Scripps Network Interactive, VIBE Magazine, HBO, Cinemax, BET Networks, Cox Television, Fila, Kraft Foods, P&G, the Phoenix Suns, among many others. For more information, please visit http://www.kickapps.com and http://www.kickdeveloper.com.