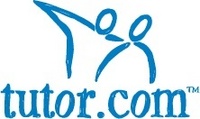 NEW YORK (PRWEB) September 26, 2008
If you need last-minute help to prepare for the SAT, Tutor.com's tutors are available 24/7. Don't stress alone! Connect to a tutor for subject help, test-taking tips and much more. Tutor.com also offers tips on how to make the SAT less stressful in SAT Prep that Works. The article includes some great mantras you can repeat to keep your cool and reduce your stress levels during the exam. If you're just starting to think about the SATs, take a look at Common SAT Mistakes: How Not to Study for the SAT. This article gives great tips including why you shouldn't take every SAT test online and why studying on Saturday morning can give your SAT score a boost.
About Tutor.com
Tutor.com instantly connects 4th through 12th grade students to professional tutors at the moment they need help in Math, Science, Social Studies and English. With thousands of professional tutors, Tutor.com is the world's largest online tutoring company, and has delivered more than 3.5 million one-to-one sessions covering homework, test preparation, and school projects. Tutor.com serves thousands of families across America and hundreds of libraries, and powers two statewide homework help programs in Alabama and Kansas. Tutor.com was awarded a Parents' Choice Gold Award in 2008, named to Deloitte's Technology Fast 50 Program for the New York Region in 2007 and 2006, was honored as one of the 25 Best Small Companies for Women 2007 by Working Mother and ranked in the Inc. 5,000 list of the fastest growing private companies in America in 2007 and 2008. For more information or a free trial of the service, please visit http://www.tutor.com or call (800) 411-1970.