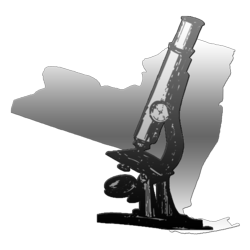 Hartfield, CT (PRWEB) November 21, 2011
New York Microscope Company is pleased to announce its exhibition in the National Science Teachers Association Hartford-area conference. The conference was held at the Connecticut Convention Center in Downtown Hartford on October 27th through October 29th. Overall, there were approximately 150 vendors in the conference with over 2,500 participants in all. Vendors displayed textbooks, laboratory equipment, and accessories to teachers and other educators.
As a leader in the microscope and lab equipment industries, New York Microscope Company unveiled several new products and showcased favorites that highlight its extensive collection of microscopes and cameras. The display was a wonderful chance to promote advancements in microscopes, digital microscopes, and digital cameras. In addition, it offered other services to new and old customers including repairs and replacements.
Of the new products, some of the more popular models came from Swift Microscopes. The Swift M100 Stereo Microscope promises to be a companion for any educator in the classroom setting. It is available in cordless and corded configurations. Not to be outdone, Swift's D-EL1 (a 1.3 mega-pixel digital camera that retails at $99) and D-EL2 (a digital microscope with a LCD screen that retails for $279) figure to be prominent items in the online store in the near future.
In regard to Ken-A-Vision, New York Microscope Company showcased several products including the Cordless Core Scope, which has a ¾ frame but all of the power of a full-sized microscope. Also shown were the Ken-A-Vision FlexCam2 and iCam digital. These are wonderful document cameras at very affordable rates. Finally, New York Microscope Company introduced the public to the Luxeo 4D, Labomed's Stereo Microscope with a 5 Mega Pixel Digital Camera and built-in SD Card. Judging by the crowd and the excitement in the air, the conference was a terrific success.
New York Microscope Company was built on a foundation of experience and success in the microscope industry. Fred Koenig, the former owner/operator of Mel Sobel Microscopes, brings over thirty years of experience in the industry. New York Microscope Company offers an array of microscopes, digital microscopes, compound microscopes, stereo microscopes, digital cameras, and other products from a variety of manufacturers. Besides sales, New York Microscope Company is heavily involved with other services related to microscopes including microscope parts, repair and restoring vintage and antique microscopes.
###