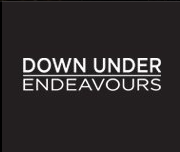 Chicago, IL (PRWEB) November 28, 2012
The expert Australian travel agents at Down Under Endeavours want travelers to be the first and only to experience the jaw-dropping natural beauty of New Zealand with their latest luxury New Zealand vacation package featuring an exclusive itinerary. As the only travel industry wholesaler in the city of Chicago to offer this special itinerary with complementing accommodation options, Down Under Endeavours is proud to offer the ultimate package combining two of New Zealand's most unique and luxurious accommodation options in two wonderful settings – Marlborough Sounds and Kaikoura – that give travelers a very special New Zealand experience.
Nestled within the coastal town of Kaikoura, a two hour drive from Marlborough Sounds, Hapuku Lodge & Tree Houses features luxury lodge suites, luxury Tree Houses built in the canopy of a native Manuka grove, and a fully self contained suite. Recently added to the Luxury Lodges of New Zealand, Hapuku Lodge & Tree Houses is now part of the best in New Zealand luxury accommodations known for their outstanding locations, exceptional hospitality, unique experiences, and sumptuous cuisine and fine wines.
This special package combines two of the most exclusive and stunning accommodation options with special activities that showcase the unique settings of the Marlborough Sounds and Kaikoura including:

Two night's accommodation in a luxury one bedroom apartment at the Bay of Many Coves Resort.
Three course Dinner both nights at the resort.
Full breakfast each morning.
Return water transfers between the resort and Picton by scheduled water transport.
Then enjoy the picturesque coastal drive to Kaikoura where travelers can enjoy:

Two night's accommodation at Hapuku Lodges and Tree Houses for 2 people in an upper branch tree house.
Including a three course dinner each evening.
Full A La Carte Breakfast each morning.
While enjoying the natural charm and elegance of the Bay of Many Coves, travelers will get to enjoy a half day private guided wine tour of New Zealand's award winning wine region – Marlborough. The tour, which is included in the package, is designed around the traveler's personal tastes for a special accommodation that can include a stop for lunch at the outstanding Herzog Winery or other Vineyard restaurant, a visit to the Makana Chocolate Factory, or add some shopping time in Picton taking in the souvenir galleries.
The ultimate New Zealand vacation package continues to the beautiful coastal town of Kaikoura located 2 hours away from Marlborough Sounds. Famous for their pristine coastal environment and outstanding seafood delicacies, travelers will get to experience a whale watching and marine wildlife trip for 2 that offers an exciting, up close encounter with the world's largest toothed predator – the giant sperm whale – and other species of migrating whales, dolphins, seals and birds in their natural environment. The wine aficionado will certainly enjoy knowing their vineyard experience doesn't end here. Enjoy a Hapuku Lodge Gourmet picnic basket which includes a bottle of Marlborough sparkling wine and a VIP cellar door tasting with an exclusive Hapuku/Yealands sustainable winery tour and self guided vineyard tour. And lastly, view the magic of the southern hemisphere stars and constellations with a guided night sky tour taking travelers on a journey from horizon to horizon, unique to this part of the world.
About Down Under Endeavours
Down Under Endeavours is a travel industry wholesaler dedicated to booking travelers once-in-a-lifetime experiences. With special contracts between luxury properties, airlines and local tour groups in Australia, New Zealand, Fiji, Tahiti and Africa, the destination specialists at Down Under Endeavours create custom vacation packages tailored to traveler's interests and imaginations. Exceeding expectations is what they specialize in and they go above and beyond adding extras to make a vacation truly special for those who wish to travel half way around the world to find the unexpected. Travelers can rest assured they know what they're getting into as every destination, airline and tour is tested personally by the employees first at Down Under Endeavours. For more information visit http://www.downunderendeavours.com/.
Contact
Down Under Endeavours
312-951-8517
info(at)downunderendeavours(dot)com