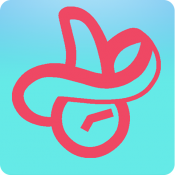 PreApps.com really is a great place to inform the world about your soon-to-launch app, as well as create some initial buzz about it.
Boston, MA (PRWEB) June 27, 2013
The upcoming app takes the mundane routine of setting an alarm and puts a social media twist on it. Instead of listening to the same marimba tune every morning users' friends get to give them a wakeup call. The new app connects to users' Facebook friends and guarantees users they will have a personalized message waking them up.
If a user sets an alarm for 8am, Wakamigo the user will then wake up with a personalized message from one of her friends. This is truly a one of a kind app. There are tons of alarm apps in the app store, and none of provide what Wakamigo does. It's simple, clean and connects users with friends while waking users up in a fun way. According to Wakamigo's creator, Kazda Clemens, the app is meant to "make your alarm clock into something social that connects you with your friends around the globe. For example, you can now wake your friend studying in NYC, wishing him a wonderful morning, while you are home in San Francisco."
Wakamigo has utilized the app marketing platform PreApps and it has helped in getting the app the traction it needs. Clemens says "PreApps.com really is a great place to inform the world about your new apps, as well as create some initial buzz about it. I can highly recommend this platform to all of you who are currently in app development."
Beta testers of the app have found the app to do exactly what Clemons claims it does. As tester Carina Walch from London put it "you never know which one of your friends will wake you up tomorrow and when the alarm finally goes off, it's a wonderful and fun surprise to – for example - be woken up with a voice message from my sister who lives on the other side of the world. Wakamigo is definitely something that will change your wake up experience and make it into something fun and joyful"
Wakamigo is scheduled for release on July 20th, 2013. More information can be found on its official preview page on PreApps' website. PreApps is the site for users to opt in and get notified instantly of the new app's release.
About PreApps:
PreApps is your personal preview into the world of mobile apps! With over 1.6 million apps currently on the market and over 30,000 new apps submitted each month, PreApps is the exclusive place to preview new and exciting apps coming soon. Our vision for PreApps is to forever enhance the relationship between mobile app developers and mobile app users, which will in turn create better apps. By implementing user feedback in the development process, apps have a greater chance of success, and for users a more enjoyable experience. PreApps is the ideal resource for app users to discover iPhone, Android, iPad, and Mac apps coming soon. Our collaborative process results in promoting pre-release buzz, pre-opted in user downloads, and critical developing user feedback.