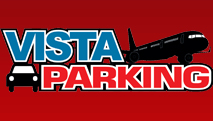 It is great to see Vista nurturing their customer base with their promo code system. We have no doubts that their user friendly reservation process and their competitive Newark Airport Parking rates will win over their online audience.
(PRWEB) September 24, 2013
Vista Parking has been closing out their summer with their End Of Summer Savings Program. They updated their promo codes so that customers trying to squeeze in one last vacation could save money on Newark Airport Parking. They also updated their FAQ page, which can be accessed on the company's updated home page and includes information on pricing, billing, directions to the parking lot, and much more. Vista Parking has also added another useful tool to their home page.
Vista Parking has been able to utilize Route 72's web building team and shopping cart abandonment system to gain more business through their online customer base. Online customers can now get their reservation started right on the new home page by picking day of arrival, entering a return date, and they can even enter promo codes to save money on the already discounted Internet parking reservation rate. Route 72 is pleased with the outcome of Vista's website. Founder and CEO of Route 72 Systems, Jim Alamia, states: "Vista knows that planning a trip isn't always a walk in the park. But as far as getting a long term parking spot near Newark Airport is concerned, Vista Parking could not have made it easier for their customers, which will save their customers time and money while planning their trips."
Vista Parking is also extending their Monthly Giveaway Program and that new winners will be given a prize every month for choosing Vista Parking http://vistaparking.com/month-give-aways.php. Vista Parking has also announced that online customers can also sign up for free promo codes right on the home page. By signing up, the user will gain access to the most up to date and money saving promo codes for their Newark Airport Parking spot. Route 72 thinks that the promo code system will entice an online audience and help Vista Parking build on their already solid customer base. Jim Alamia states: "It is great to see Vista nurturing their customer base with their promo code system. We have no doubts that their user friendly reservation process and their competitive Newark Airport Parking rates will win over their online audience."
Free Promo Code:
http://vistaparking.com/rebate-coupons.php
Reference:
http://vistaparking.com/index.php