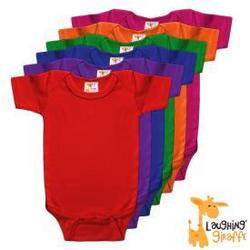 This is a win-win situation for everyone
Santa Ana, CA (PRWEB) March 8, 2009
Sudden Infants Death Syndrome is the sudden and unexplained death of a seemingly healthy baby. There is no cure for SIDS, but knowledge is power. Wholesalers Kidsblanks by Zoey have gotten very involved in the fight against SIDS. Kidsblanks by Zoey is offering silkscreen printed Onesies to organizations such as OBGYNs and hospitals to assist in reducing SIDS.
With SIDS, typically, a peacefully sleeping baby simply never wakes up. In most cases, no cause is ever found. SIDS deaths are most prominent in children who are between the ages of 2 to 4 months old. Sudden infant death syndrome rarely occurs before 1 month of age or after 6 months.
Researchers have identified simple measures parents can take to help protect their child from SIDS. Perhaps the most important is placing a baby to sleep on his or her back.
Kidsblanks in Santa Ana, CA, print relevant and insightful messages on the front and back of the babies' one-pieces (Onesies) to help further exposure of this disease, and ensure parents are constantly made aware of the precautionary steps to help save their child's life. For more information contact Clive at http://www.Kidsblanks.com, 714 966 2396.
"This is a win-win situation for everyone," says Sales Manager Farron Feiner, "The OBGYNs and the hospitals not only will reduce the number of SIDS cases but they also will endear themselves to the parents".
# # #