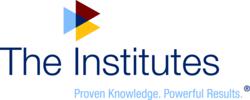 To ensure that our students maintain their competitive edge, The Institutes are always working to update and develop content to keep up with evolving industry trends.
Malvern, PA (PRWEB) April 09, 2013
In response to evolving industry trends, The Institutes have released new and revised course content. These updates will ensure that program participants retain their competitive edge.
Revisions were made to the following courses:

AIC 37—Managing Bodily Injury Claims
AIC 39—Auto Claim Practices
API 28—Personal Insurance: Underwriting and Marketing Practices
API 29—Personal Insurance: Portfolio Management
ARe 144—Reinsurance Principles and Practices
CPCU 540—Finance and Accounting for Insurance Professionals
CPCU 555—Personal Risk Management and Property-Casualty Insurance
In addition to the course revisions, The Institutes created a new course in the Associate in Claims (AIC) Auto track. The new course, AIC 40—Personal and Commercial Auto Coverages, addresses the following topics:

Auto insurance basics
The personal auto policy
Business auto, motor carrier and garage coverage forms
Study materials for the new and revised courses are available for purchase now, with exams beginning in the July-September 2013 testing window. Exams on the previous version of study materials will be available until December 15, 2013.
Visit http://www.TheInstitutes.org to learn more about the specific changes to each course.
###
About The Institutes
The Institutes are the leader in delivering proven knowledge solutions that drive powerful business results for the risk management and property-casualty insurance industry. The Institutes' knowledge solutions include the CPCU designation program; associate designation programs in areas such as claims, risk management, underwriting, and reinsurance; introductory and foundation programs; online courses; research; custom solutions; assessment tools; and continuing education (CE) courses for licensed insurance professionals and adjusters through their CEU.com compliance unit.
The Institutes are affiliated with the CPCU Society, a community of credentialed insurance professionals who promote excellence through their technical expertise and ethical behavior and The Griffith Insurance Education Foundation, a non-profit educational organization that promotes the study and teaching of risk management and insurance.