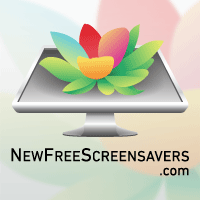 Social networking is the best way to be open for suggestions and to be closer to our users.
Victoria, Seychelles (Vocus/PRWEB) February 25, 2011
NewFreeScreensavers.com, a website dedicated to safe and free screensavers, expands its social networking initiative for their users joining Youtube, Myspace and Blogger.com in addition to the existing Facebook page, a Twitter feed and Wordpress page, which help their users to receive updates and important information.
NewFreeScreensavers.com brings colors to their users desktops and computers. "Our visitors are people from different countries and of different age. Of course they use different social networks, which are so popular today, to get information they are interested in," said a spokesperson from Newfreescreensavers.com Team. "Being users-friendly website means a lot for us and our visitor. Social networking is the best way to be open for suggestions and to be closer to our users."
Twitter, a social networking and microblogging service, enable Newfreescreensavers.com twitter feed subscribers to get daily brief information about new screensavers.
With such popular networking websites like Facebook and Myspace Newfreescreensavers.com informs their fans about the release of new screensavers, new categories and other current happenings like Seasonal photo contest or awards, given to Newfreescreensaver.com by the respected software websites, and to preview screenshot of screensavers right at Newfreescreensavers Facebook page.
Youtube Newfreescreensavers channel allows our visitor to preview free screensavers before downloading. The subscribers gets information about the new videos as soon as a video appears at the channel.
Blogger.com and Wordpress pages include information about updates and Tips and Tricks notes, which help users to manage their screensavers.
Newfreescreensavers.com Team plans to blog and tweet in other languages in the near future.
COMPANY:
NewFreeScreensavers.com offers a collection of completely free screensavers and features a blog with tips and tricks section about screensavers and screensaver reviews.
All free screensavers at NewFreeScreensavers.com are safe to install and run and will work on any version of Windows from XP to Windows. The downloads are typically small, and taking only moments to install, you can start using them right away with minimal hassle.
# # #