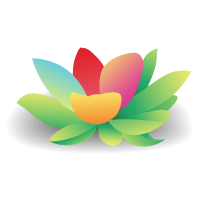 London, UK (PRWEB) December 07, 2011
Newfreescreensavers.com, a website with a large collection of free screensavers and more recently wallpapers, has revealed some new user-friendly web-site features: a search bar helping to search for a screensaver, tag clouds for wallpapers and more functional section with categories.
Newfreescreensavers.com is open for users comments and requests. Now any visitor of http://www.newfreescreensavers.com can use a search bar to find a screensaver they need by its name or any other criteria. On a Search results page it is possible to narrow the result by clicking screensavers or wallpapers button. The new bar will definitely speed a process in searching for a desired screensaver and is a good addition to Categories.
Moreover section with categories was also modified. Now when a user click on an arrow near the name of a category, the page won't reload and a user may select a subcategory without changing a page. If a user wants to see all screensavers located in a category, it is necessary to click on its name and the page will show all, for example, free Christmas screensavers.
Recently added page with wallpapers was also changed a little bit. Now it is possible to categories all free wallpapers with the help of a tag cloud, which is located in the left upper corner of the page Wallpapers.
By choosing a necessary tag, nature, animals or any other from the cloud, a user will see free wallpapers on the required theme.
As usual all free screensavers and wallpapers on http://www.newfreescreensavers.com are safe to install and run.
COMPANY:
NewFreeScreensavers.com offers a collection of completely free screensavers and wallpapers. It features a tips and tricks section about screensavers and a blog about everything related screensavers. To download a safe free screensaver, and to learn about the best screensaver available, visit Best free screensaver page.
Contact:
Claire Webb
is(at)newfreescreensavers(dot)com
phone +1 347 767 42 57
NewFreeScreensavers.com project
###