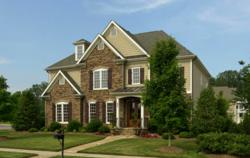 This will allow us to share our unique value to more families in the Cary, Apex, Chapel Hill, and Raleigh areas then we ever could before.
Cary, NC (PRWEB) August 06, 2012
For over 17 years Colen Davidson and his team at Impact Design-Build have been creating custom homes and communities for residents of Cary, Raleigh, and the entire Triangle area. Highcroft, Highcroft Village, Weycroft, Weycroft Reserve, Cameron Pond, South Lakes and Greythorne all share his fingerprint. In fact, the Impact team has been awarded over 40 awards for quality and design since 1995. "Our team here has been involved in the development of over 1,200 home sites and over 400 high end custom homes," says Davidson. "I am very proud of what we have accomplished, but I always want to do better when an opportunity presents itself."
Opportunity came in the form of a unique partnership with Heartland Homes, Pittsburgh's number one custom home builder, who not too long ago looked very similar to where Davidson's team is today. "My father started Heartland in 1984," says Marty Gillespie, President of Heartland. "He built three custom homes with one employee that first year, and the company grew because of his commitment to his customers and always doing things right." Heartland now serves over 450 families a year in the greater Pittsburgh area and Morgantown, West Virginia. "We've never stopped reinventing ourselves to better serve our home owners, and we are constantly looking for ways to make the customer experience exceptional."
What makes the partnership of Colen Davidson and Heartland Homes so unique is that each party understands that in real estate being local is a competitive advantage. Heartland provides experience with accellerated growth, consistent innovation, and a world-class sales and marketing team, however full control of the product will remain with Davidson and his team. "This will allow us to share our unique value to more families in the Cary, Apex, Chapel Hill, and Raleigh areas than we ever could before."
Impact Design-Build will change its name to Heartland Homes in order to reflect its committment to becoming the premier home builder in the Triangle area. The first Heartland community will be The Woodlands at Westfall located in the rolling countryside of Chapel Hill. You can join the VIP list for priority information about the community by visiting http://www.LoveWestfall.com.
More details on the partnership and additional communities will be available shortly at http://www.HeartlandCustomhomes.com.
About Heartland Homes:
Since 1984, our goal has never been to be the biggest - but to be the best. Our commitment to this is called our Five Point Pact:
1. We believe excellence is never an option.
2. We encourage you to put your thumbprint on our blueprint - to make your home uniquely yours.
3. We build high performance homes. Homes that require less maintenance, are more comfortable to live in, and save you money every month through sustainable green building practices.
4. We strive to innovate every day and will never settle for the status-quo.
5. We understand that open and honest communication is key to gaining and maintaining customer loyalty.
Our mission:
To create custom homes of the highest quality at an affordable price with excellent customer service that exceeds expectations
You can learn more about Heartland Homes by visiting http://www.HeartlandCustomHomes.com