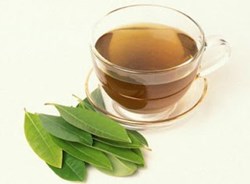 New Hope Tea give new hope to local youth.
Fairplay, MO (PRWEB) November 29, 2012
This financial commitment has been a life-long desire of the New Hope Tea, management group. Today, our youth are more than ever our best assets to face tomorrow problems with. New leaders need to be developed and supported through mentoring and life study programs, focusing on Living with Integrity and the importance of understanding the creation of our Majestic Outdoors by God.
New Hope Tea Company is a very successful weight management program, based on moderation in our eating habits with light physical exercise. New Hope Tea is an All-Natural product curbing food craving, featuring only Certified Organic Pu-erh teas.
These tea's are a perfectly blended slenderizing tea, using Organic Pu-erh Black, White, & Green teas. The antioxidants found in Pu-erh black tea are Gallic Acid (food craving) & Theobrownin (Fat burner). The White tea has an amino acid that works with the natural caffeine present to block fat absorption. Green tea has the antioxidant EGCG, which is also a powerful and proven fat burner. All of these teas blended together add up to the New Hope Tea Slenderizing Plan, a successful weight loss and weight control plan that will provide you with both Surprise & Delight.