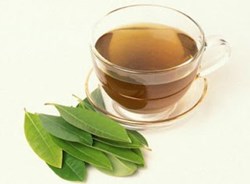 Where There is Tea, There is Hope!
Fairplay, MO (PRWEB) September 20, 2012
New Hope Tea Company, LLC, introduces their Slenderizing Tea Plan, for weight loss and weight control. Using masterfully blended Organic teas with focus on convenience and health benefits their tea blend could impact an estimated 107 million American dieters.
New Hope Tea's "diet" plan is not a regimented list of do's and don't, eat this, not that, type of plan. Instead it simply applies the proven principle of moderation enhanced with a time tested blend of teas from China's Yunnan province. There are a few different provinces, each with a few regions, producing dark teas of different varieties. Those produced in Yunnan are generally named Pu'er, referring to the name of Pu'er county which used to be a trading post for dark tea during imperial China. Go to the company website to see an over view of the plan on the front page.
This tea is a perfectly blended slenderizing tea, using Organic Pu-erh, White, & Green teas. The antioxidants found in these blended teas are Gallic Acid (food craving) & Theobrownin (Fat burner) from the Pu-erh tea, the White tea has an amino acid that works with the natural caffeine present to block fat absorption, Green tea has the antioxidant EGCG, which is also a powerful and proven fat burner. All of these teas blended together add up to a successful weight loss and weight control Slenderizing plan.