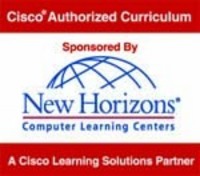 IT is embedded in running all aspects of the business.
Waltham, MA (PRWEB) December 1, 2008
While many U.S. job seekers are struggling to find employment, and workers can attest that it's a tough economy to work in, industry experts say that certain sectors - like information technology (IT) -- are experiencing growth and moving along this economic rollercoaster headstrong.
According to the 2009 Robert Half International Salary Guide, information technology (IT) is one of the few bright spots in the job market, and remains relatively low in unemployment ranks (less than 2 percent), which can be attributed to the proliferation of new technology and the need for professionals to support new technological initiatives.
According to an Employment Projections Report for 2006-2016 from the U.S. Bureau of Labor Statistics, the IT industry is among the top in projected wage and salary employment growth. The report projected computer software engineers would see a 44 percent employment growth; and network systems and data communications analysts would see a 53 percent employment growth.
"Information technology is different from other fields. In today's tough economy, companies want to keep their business both growing and running as cost efficiently as possible - and that means enhancing applications and infrastructure," said Jay Consiglio of New Horizons of Boston, part of the world's largest independent IT training provider. "IT is unique because often times it can help fuel a company's expansion, services and margin enhancement."
Gartner, Inc., an information technology research and advisory company, noted in an October article that "Organizations now view IT as a way to transform their businesses and adopt operating models that are much leaner" and "IT is embedded in running all aspects of the business."
Forrester Research Inc. predicts a 2 -3 percent growth in tech spending this year, followed by an increase of up to 10 percent in 2009.
"As witnessed by these recent reports, companies focused on an approach utilizing information technology are a significant component in many markets, and IT departments within these businesses are at the core of their operation," Consiglio said. "New Horizons contributes to the growing productivity of IT with its integrated learning methodology used to train technology solutions to businesses and individuals in the local community and around the world."
New Horizons delivers a range of technical training, application and business skills training, ranging from basic application and desktop productivity tools like Microsoft Office to complex and integrated business systems, such as Cisco, information security, ITIL and virtualization.
"We regularly hear testimonials about how people are accomplishing more than just learning the latest technologies at New Horizons of Boston," Consiglio said. "It is true that our customers' success is accomplished through training, but the foundation of New Horizons is based on inspiring students, and companies, to become more productive and successful in their daily activities. Knowledge transfer is enhanced by engaging the learner in real work - real life situations. Confidence comes from learning, knowing and applying."
About New Horizons of Boston
New Horizons Computer Learning Centers of Boston provides learning solutions that help organizations achieve business results, such as increasing productivity and efficiencies, driving revenue, and reducing costs. New Horizons provides customer-focused training choices in multiple formats and delivery methods, offering organizations and individuals top-quality training that can be tailored to meet individual learning styles and specific needs.
New Horizons of Boston offers Desktop Applications Training, Technical Training, Certification Programs, Business Productivity Solutions, Professional Services and Enterprise Learning Solutions.
###