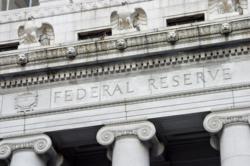 Expanded HARP 2.0 refinance guidelines have had a positive impact on New Jersey's housing market by relieving the threat of foreclosure and strategic default.
Trenton, New Jersey (PRWEB) November 13, 2012
Allied Mortgage Direct, a New Jersey lending company, is helping borrowers with underwater mortgages by extending HARP eligibility to a broader base of homeowners in an effort to stimulate local economic growth and improve local real estate value.
The most recent Federal Housing Finance Agency (FHFA) report shows that 17,385 New Jersey homeowners refinanced through the HARP program in 2012, with 31% of those refinances for borrowers who have a Loan-to-Value ratio of 105% or greater.
According to the FHFA Report, more than 618,000 homeowners with Fannie Mae and Freddie Mac loans refinanced through the Home Affordable Refinance Program (HARP) nationwide this year, bringing the total number of borrowers to refinance through HARP from the inception of the program to1,640,068.
Even though the beleaguered New Jersey housing market is lagging behind the trend toward recovery as home prices continue to decline in that state, the expanded HARP 2.0 guidelines have created a positive impact on the state's housing market by relieving the threat of foreclosures and reducing the number of strategic defaults or short sales.
CLICK HERE to see if your loan is owned by Fannie Mae or Freddie Mac
In the wake of the housing crisis, however, many experts contend that refinance eligibility requirements need to be expanded to more borrowers for the HARP program to make a significant impact on states hardest hit by the housing crisis such as New Jersey.
"The housing market's gains are increasingly geographically diverse with only six states continuing to show declining prices," said Mark Fleming, chief economist for CoreLogic, a leading provider of information, analytics and business services.The states with the biggest declines were Rhode Island, Illinois, New Jersey, Alabama and Connecticut.
"Declines in home equity have been aggravated by tighter standards, high refinancing fees, burdensome administrative processes, and legal risks to the lenders refinancing the loan," said William C. Dudley, President and CEO of the Federal Reserve Bank of New York. "Increasing refinancing would support the housing market by promoting aggregate demand and employment. Refinancing creates additional cash flow for borrowers to absorb any adverse income shocks and this reduces the likelihood of default, distress sales and foreclosures," he said.
Craig Reynolds, Branch Manager of Allied Mortgage Direct, echoed his sentiments. Reynolds contends that HARP 3.0 revisions will make the program even more instrumental in spearheading a turnaround for New Jersey's housing market, and hopes to see expanded eligibility requirements from the federal government in the near future.
"The government can make HARP 2.0 better by expanding HARP beyond just Fannie Mae and Freddie Mac loans," he explained. "There are many other mortgage investors that have portfolios full of loans that would qualify for HARP 2.0 but are ineligible just because they're not issued by Fannie Mae or Freddie Mac, and expanding the date of eligibility beyond 2009 would also significantly improve the program."
Reynolds anticipates that HARP 3.0 is on the horizon, and hopes that it includes an expansion of benefits that will allow more New Jersey homeowners to take advantage of low interest rates and maintain home ownership. "There are many homeowners who want to stay in their homes regardless of if they're upside down or not. They have faith in our economy that property values will rebound and correct themselves. These are the individuals we should applaud, and HARP 3.0 should cater to these homeowners," he said.
Allied Mortgage Direct differentiates itself from the competition by approving borrowers who may have been turned away from other lending companies. Most lenders will not approve eligible HARP borrowers who currently have mortgage insurance, but Allied Mortgage direct is able to approve and close HARP refinancing for eligible borrowers regardless of whether or not they have insurance coverage.
Reynolds says Allied Mortgage Direct has a department dedicated to handling HARP mortgage insurance transfers for their clients, which he believes gives his company a competitive advantage for being able to help more borrowers applying for a HARP refinance in New Jersey.
Allied Mortgage Direct also approves refinancing for second homes and investment properties, and offers no closing cost programs and rates that prevent the new mortgage balance from going up.
HARP refinancing provides borrowers with a substantial savings. According to Reynolds, the highest savings on a monthly mortgage payment provided by Allied Mortgage Direct is $739 per month; on average, he said that borrowers save between $200 and $400 per month by refinancing with his lending company. Borrowers who refinance undoubtedly benefit from the monthly savings, and Reynolds said that most borrowers have a simple yet significant goal in mind when they take advantage of HARP benefits: the ability to breathe again.
HARP 2.0 Overview:
In October 2011, the Federal Housing Finance Agency (FHFA), Fannie Mae, and Freddie Mac announced enhancements to the Home Affordable Refinance Program that make it easier for lenders to refinance HARP-eligible mortgages.
The Home Affordable Refinance Program (HARP) is a streamline refinance program created to help responsible borrowers who have continued to make their mortgage payments, but may be unable to refinance over recent years due to a decline in their home value.
CLICK HERE to check HARP Eligibility.
Contact Craig Reynolds at 201-205-2241 or online at http://newjersey.harpmortgagelender.com/ for more information about HARP loans in New Jersey.
About Allied Mortgage Direct:
Allied Mortgage Direct is a division of Allied Mortgage Group, a National Mortgage Banker and direct Fannie Mae servicer. AMG has been in business for over 18 years, having funded more than 10 Billion in mortgage loans and holds an A+ Rating with the Better Business Bureau. Licensed by State of New Jersey Department of Banking and Insurance: 9501070 NMLS# 1067