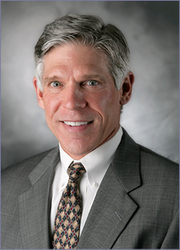 In young people with great skin tone, traditional lipo works very well. Skin tone begins to become less elastic by middle age. I have found ultrasonic lipo to offer not only improved contouring, but deliver reasonable tightening--even in my patients over 40.
Paramus, NJ (PRWEB) July 23, 2008
Liposuction has come a long way since its introduction in the 1980's. Back then, the cannulas were primitive--large and inflexible and it was primarily a matter of using a wetting solution and vacuuming out the fat.
In the 1990's, reports from Europe showed impressive results with ultrasonic liposuction. Interest was peaked within the plastic surgery community and the American Society of Plastic Surgeons (ASPS) commissioned a study to do a safety test. The ASPS recognized that this was powerful technology that should be evaluated for safety and predictable results. Once definitive results could be established, it was carefully taught to practicing plastic surgeons. Ultrasonic liposuction was found to be safe and predictable. It is now in its third generation. It can be used on the neck, back, thighs, arms, abdominals, hips, knees, calves, ankles, and breasts.
Today, liposuction is the #1 surgical cosmetic procedure. In 2007, over 456,000 people opted for surgical fat removal--almost triple the number of patients compared with ten years ago. Conversely, the relatively new non surgical method of injection lipolysis was chosen by 36,000.
New Jersey liposuction surgeon, Dr. Paul Parker, urges men and women to take a thorough look at their options, "If you are thinking about liposuction, remember that the main objective is contouring or sculpturing the body, not merely removing fat. Recently laser liposuction, such as Smart Lipo and others have received a lot of 'hype' with flashy advertising and media attention; however, these may not offer distinct advantages when all the risks are considered. Some non-surgical methods, like Lipodissolve, are marketed as melting the fat, but there are no controls and body sculpting is very difficult if not impossible to perform using this method. Only methods based upon science--not commerce, are among those I recommend to my patients for safe, predictable outcomes."
So, what is the difference between traditional lipo, smart lipo, laser lipo and Lipodissolve? Are they just different ways of achieving the same thing? Before considering any type of fat removal, it is important to understand the history and science behind each method. Here, Dr. Parker explains what every prospective patient should know about lipo and which methods he prefers for his patients.
"Traditional liposuction today uses fine caliber, more sophisticated cannulas than originally used to sculpture fat. It is also a popular adjunct procedure to further refine tummy tucks, breast reduction, breast lifts and facelifts.
"Ultrasonic lipo is widely used today. A third generation 'ultra lipo' device or VASER (Vibration Amplification of Sound Energy at Resonance) seems a very intelligent approach. These powerful cannulas have been refined and two complications seen in earlier generation cannulas--seromas (collection of fluids) and dysesthesia (uncomfortable numbness) have been virtually eliminated."
"In young people with great skin tone, traditional lipo works very well. Skin tone begins to become less elastic by middle age. I have found ultrasonic lipo to offer not only improved contouring, but deliver reasonable tightening--even in my patients over 40."
"Ultra lipo is also my method of choice for more difficult areas such as the neck, back, hips because of the fibrous tissue involved. It allows me to emulsify the fat in these areas with significant fibrous bands and gives patients less swelling and bruising so they recover more quickly."
Dr. Parker continues, "Laser Lipo, also known as Smart Lipo has been a very hot topic. Although anything 'laser' enjoys quite a marketing buzz, there are safety and science issues still being debated. Remarkable skin tightening and lifting is touted as Smart Lipo's main benefit. Lasers are very technique dependent and there have been reports of the laser tip burning skin. You want to tighten, not destroy the skin, so a controlled manner is paramount. The margin for error is small and a flexible cannula can be dangerous in inexperienced hands. Yet, people without training in plastic surgery are offering it to the public."
"Preliminary studies by leading plastic surgeons have shown some reduction in bruising and swelling albeit minimal, but not the degree of skin retraction touted. While further studies are being conducted, the positive claims to date have probably been overstated and potentially dangerous."
"I recently saw a patient in consultation who had first undergone Smart Lipo, then ultrasonic liposuction with the VASER system. She said she had a disappointing result with Smart Lipo and painful recovery. On the other hand, she recovered quickly after her VASER procedure and was very satisfied with her resultant contour."
Dr. Parker on the lipodissolve technique, "Lipodissolve is a type of mesotherapy that is being presented as a non surgical alternative to liposuction. No FDA approval has been granted and it has actually been banned in both the UK and Canada. The problem is there is no standardization or distinct formula. You don't know what chemical cocktail is being injected to melt the fat. The question becomes, what happens to the fat? Where does it go? What side effects or toxicity will result? Lipodissolve might melt fat and give modest results but it does nothing to influence shape or contour."
Paramus plastic surgeon, Dr. Parker offers his advice on liposuction, "The bottom line is this: Trust the procedures that are grounded in science--not in hype. Don't put yourself in harm's way. Do your homework on both the method of liposuction and the practitioner and you can enjoy beautiful, problem-free results."
Dr. Parker is always happy to discuss the various options available for liposuction. New Jersey men and women can review his website for more procedure details as well as a collection of informative before and after pictures.
For further information on New Jersey liposuction, please contact the Parker Center for Plastic Surgery.
About The Parker Center for Plastic Surgery:
Located in Paramus, New Jersey, the Parker Center is a 15,000 square foot facility boasting an AAAASF and Medicare certified surgical center, state of the art medi-spa and circuit training gym. The Parker Center for Plastic Surgery prides itself on enhancing their patient's lives through individualized support and impeccable attention to detail.
Dr. Paul M. Parker, M.D. graduated from George Washington University of Medicine in Washington, DC, where he was the recipient of the distinguished CV Mosby Award of Excellence. He completed residencies in both General Surgery and Plastic Surgery at New York University Medical Center, where he received the Theodore Barnett Award for Excellence in Teaching. He also completed a fellowship in Microsurgery at New York University Medical Center's Institute of Reconstructive Plastic Surgery with heavy emphasis on innovative methods of breast surgery and breast reconstruction.
Dr. Parker is certified by the American Board of Plastic Surgery and the American Board of Surgery. He holds a certificate of advanced education in cosmetic surgery. He is a Fellow of the American College of Surgeons and an active member of the American Society of Plastic Surgeons, the American Society for Aesthetic Plastic Surgery, the Northeastern Society of Plastic Surgeons, the American Society for Laser Medicine and Surgery, and the New Jersey Society of Plastic Surgeons.
Additionally, he has been selected as one of the top surgeons in his field by Consumer's Research Council of America and has been named one of "America's Top Doctors" by Castle Connolly. He has also served as Assistant Clinical Professor of Plastic Surgery at New York University Medical Center.
###