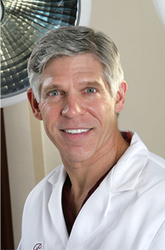 The ideal candidates for this procedure are patients who are in relatively good physical shape, but may have excess skin and/or fat in the abdominal area that doesn't respond to diet and exercise
Paramus, NJ (PRWEB) December 12, 2007
At the Parker Center for Plastic Surgery, Northern New Jersey, plastic surgeon Dr. Paul Parker offers a groundbreaking improvement on the standard tummy tuck.
Lipoabdominoplasty is a revolutionary procedure which combines liposuction and many of the principles of the traditional tummy tuck. It allows Dr. Parker to contour the torso and attain optimum aesthetic results with a more rapid recovery from surgery. The procedure was pioneered in Brazil and is newly available to the US.
The traditional tummy tuck often fails to adequately contour the upper abdomen and waist areas. In addition, it is often accompanied by greater bruising, swelling, and recovery time. Using his lipoabdominoplasty procedure, Dr. Parker performs aggressive liposuction on the upper part of the abdomen and waist, removing unwanted fat from these areas. He then tightens the underlying loose rectus muscles, removes the loose skin all through a shorter incision than a traditional tummy tuck. Dr. Parker's lipoabdominoplasty patients are back to most normal activities within ten days.
These procedures are performed in Dr. Parker's on site, fully accredited ambulatory surgical center. At The Parker Center for Plastic Surgery, New Jersey patients will see that Dr. Parker and his staff put a premium on a patient's wellbeing and safety. Dr. Parker and his team have an exceptional safety record. This well-trained, experienced team of board certified anesthesiologist, registered nurses and surgical technicians work with Dr. Parker every day in the same state of the art facility. High-risk patients are screened and discussed with their primary physician before performing surgery. Dr. Parker operates on almost 1,000 patients a year and, in his 20 years of practice, there has not been a single fatality or serious medical complication.
Dr. Parker has performed lipoabdominoplasty in over 50 patients in the past year, ranging from 30-60 years of age. "The ideal candidates for this procedure are patients who are in relatively good physical shape, but may have excess skin and/or fat in the abdominal area that doesn't respond to diet and exercise," said Dr. Parker.
Lipoabdominoplasty can provide an ideal aesthetic solution after pregnancy, weight loss, or other ravages of the aging process. It is a technique that is less painful, less risky, and more effective in abdominal sculpting than any of the other procedures which have preceded it.
Located in Paramus, New Jersey, the Parker Center is a 15,000 square foot facility boasting an AAAASF and Medicare certified surgical center, state of the art medi-spa and circuit training gym. The Parker Center for Plastic Surgery prides itself on enhancing their patient's lives through individualized support and impeccable attention to detail. http://www.parkercenter.net/
Dr. Paul Parker, M.D. graduated from George Washington University of Medicine in Washington, DC, where he was the recipient of the distinguished CV Mosby Award of Excellence. He completed residencies in both General Surgery and Plastic Surgery at New York University Medical Center, where he received the Theodore Barnett Award for Excellence in Teaching. He also completed a fellowship in Microsurgery at New York University Medical Center's Institute of Reconstructive Plastic Surgery with heavy emphasis on innovative methods of breast reconstruction.
Dr. Parker is certified by the American Board of Plastic Surgery and the American Board of Surgery. He holds a certificate of advanced education in cosmetic surgery. He is a Fellow of the American College of Surgeons and an active member of the American Society of Plastic Surgeons, the American Society for Aesthetic Plastic Surgery, the Northeastern Society of Plastic Surgeons, the American Society for Laser Medicine and Surgery, and the New Jersey Society of Plastic Surgeons.
Additionally, he has been selected as one of the top surgeons in his field by Consumer's Research Council of America and has been named one of "America's Top Doctors" by Castle Connolly. He has also served as Assistant Clinical Professor of Plastic Surgery at New York University Medical Center.
###