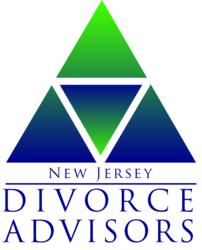 In 2012, CentraState will open its new and expanded radiation oncology center and its Proton Therapy Cancer Center in Somerset, NJ. This will be just the 10th Proton Therapy Cancer Center in the United States.
Red Bank, NJ (PRWEB) January 25, 2012
New Jersey Divorce Advisors, LLC (NJDA) is proud to announce that its Founder, Bryan J. Koslow, has joined the Board of Directors of the CentraState Healthcare Foundation. The Foundation is a 501(c)(3) non-profit organization dedicated to supporting the efforts of the CentraState Healthcare System.
Each year, the Foundation hosts several events to raise funds and awareness for Healthcare-related causes. This year's events include the 3rd Annual Paulette Steps Towards Cancer Wellness 5K run, the 36th Annual Band-Aid Open Golf Outing to be held at Forsgate Country Club, the 51st Annual Celebration Ball at iPlay America / Encore Event Center, and An Evening in the Vineyards Wine Tasting to benefit CentraState's Linda E. Cardinale Multiple Sclerosis Center.
The Foundation also recently kicked off a $5 million campaign in support of CentraState's comprehensive cancer program. CentraState is quickly becoming the destination cancer center in the New York Metropolitan area. In 2012, CentraState will open its new and expanded radiation oncology center and its Proton Therapy Cancer Center in Somerset, NJ. This will be just the 10th Proton Therapy Cancer Center in the United States and the only one in the New Jersey / New York Metropolitan Area.
Serving the community is one of the fundamental tenets at New Jersey Divorce Advisors. Like many hospital volunteers, Koslow first became involved with CentraState in 2008 after several family members had positive experiences at the hospital. In addition to his position on the Board, Koslow will also co-chair the Band-Aid Open and Celebration Ball committees. The committees are responsible for planning the events, attracting sponsorships from local businesses, and raising funds through ticket sales and silent auction donations. Last year these events raised more than $250K for the Student Health Awareness Center and Cancer Center.
"Despite the challenging economic environment, CentraState continues to put on well-attended, first-class events," said Bryan Koslow, President of New Jersey Divorce Advisors after attending the recent Annual Meeting. "We're making some exciting changes for 2012 and look forward to engaging more of the Freehold-area community."
About CentraState
CentraState Medical Center opened its doors in 1971 as a 120-bed, rural community hospital with eleven physicians and 200 employees. In just forty years, it has grown to a 283-bed comprehensive medical center providing services in forty two specialties with 512 physicians, 2,400 employees and is now a University-affiliated teaching hospital.
The CentraState Healthcare System is comprised of: the medical center; the 170,000 sq.ft. Star and Barry Tobias Ambulatory Campus; Applewood Estates, a lifecare retirement community with 386 apartments and cottages; Monmouth Crossing, a 76-unit assisted living facility; The Manor, a 123-bed skilled nursing facility; and outreach facilities in Jackson and Monroe.
CentraState recently announced an affiliation with the Cancer Institute of New Jersey and is attracting top physicians with training from world-class institutions such as Johns Hopkins, Yale and M.D.Anderson Cancer Center.
CentraState serves a population of more than 1 million in 36 municipalities ranging from East Brunswick in the northwest to Toms River in the southeast.
About New Jersey Divorce Advisors
New Jersey Divorce Advisors, LLC is a divorce consulting and planning firm committed to providing comfort to divorcing individuals and their families during each phase of the divorce process. By connecting divorcees with the appropriate professional resources, the firm is able to streamline the divorce process and improve the likelihood of an equitable divorce settlement. The firm's advisors are experts in Divorce Financial Planning, Matrimonial Accounting, Forensic Accounting and Business Valuation. The firm is available for Divorce Mediation, Litigation Support, or Collaborative Divorce.
###