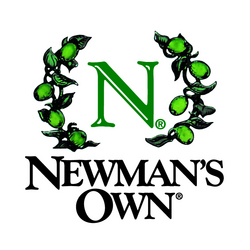 Shameless exploitation in pursuit of the Common Good.
Westport, CT (Vocus) February 12, 2010
Newman's Own, Inc., in support of social enterprise education and the next generation of business leaders, announced today its sponsorship of two influential business school conferences. The 11th annual Social Enterprise Conference (SECON) at Harvard Business School and Harvard Kennedy School, recognized in 2009 by Forbes.com as "one of the top executive gatherings in the world," takes place Saturday, February 27-Sunday, February 28, 2010. This year's theme is "New Frontiers: Redefining Service for the 21st Century." Duke University's Fuqua School of Business "Conference on Sustainable Business and Social Impact" is scheduled for Wednesday, February 17, 2010. The conferences take place on the business schools' campuses.
2010 marks Newman's Own second year of participation at both conferences and reinforces the company's commitment to make a positive impact on the next generation of business leaders.
"The students at Harvard and Duke have done an outstanding job in building world-class educational forums in social enterprise and entrepreneurship. We are very proud to support their work," according to Mike Havard, vice president of marketing, Newman's Own, Inc.
Havard commented that Newman's Own, Inc. continues to draw inspiration from new innovators in the social enterprise sector.
Both conferences pose provocative questions to their participants and aspire to call attention to how companies can create positive, sustainable change and build an innovative definition of service. Some of the featured keynote speakers at the Harvard conference include: Raymond Chambers, U.N. Secretary-General's special envoy for malaria; Liya Kebede, goodwill ambassador for World Health Organization and founder of Liya Kebede Foundation.
Jacob Donnelly, co-chair of the Social Enterprise Conference at Harvard said their conference is focused on providing a platform for participants to crystallize what service means for them. According to Donnelly, the leadership team hopes the conference will "help attendees carry forward a clearer mission for the application of service in their own lives."
The Duke Conference aims to educate and inspire students and Triangle-area professionals on rapidly evolving opportunities to create positive and sustainable change. The conference will bring together speakers from public, private and social sectors to discuss the issues most relevant to creating positive environmental and social impact. Keynote speakers include: Chad Holliday, chairman, DuPont; Dina Powell, global head of corporate engagement, Goldman Sachs and Jonathan Greenblatt, founder, Ethos Water. Other featured speakers include David Murphy, chief executive officer, Better World Books; Hugo Perez, vice president of corporate affairs & communication, Mars; Michael Edberg, director of investments, Microvest, and Michael Muyot, president & founder, CRD Analytics. Conference sessions are organized around the disciplines of marketing, finance, entrepreneurship and strategy.
Ritu Khanna, co-president, Duke MBA Net Impact at Duke and the conference organizer, said their conference is focused on mainstreaming the concept of sustainability across business disciplines. "The diversity of experience and content at our conference is representative of the value of this conference; we believe that to meet the environmental and social challenges of our world will require not only tremendous leadership but also a cross-disciplinary approach," according to Khanna.
Havard will present during conference panel discussions both at Harvard and Duke and will focus on the area of building brands in the social enterprise sector. Newman's Own, Inc. will also provide Newman's Own frozen pizzas and other products during the conferences.
For more information about both conferences: http://www.socialenterpriseconference.org and http://www.dukembanetimpact.org/sbsi/index.php
About Newman's Own, Inc.
Newman's Own ®, Inc. - founded by Paul Newman and his buddy A. E. Hotchner in 1982 - is a successful and growing premium food business. Newman's Own offers more than 100 varieties of delicious all-natural food and beverage products, which include salad dressings, pasta sauces, salsa, popcorn, lemonade, and thin & crispy frozen pizza. Based in Westport, CT, the charitable mission of Newman's Own®, Inc. was expressed by Paul in the Company motto: "Shameless exploitation in pursuit of the Common Good." Newman's Own Foundation continues Paul Newman's commitment to donate all profits to charity. More than $285 million has been given to thousands of charities since 1982.
Visit http://www.newmansown.com for the nearest retailer/s that carry Newman's Own products and for recipe suggestions using Newman's Own®, Inc. products.
Learn more about our mission at http://www.newmansownfoundation.org.
###