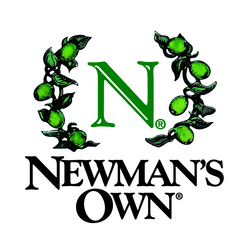 All of the award entrants are true patriots of the United States and if it were not for people like them, this country wouldn't be what it is today
Westport, CT (Vocus) September 2, 2010
Newman's Own, Inc. announced yesterday the eight winners of the 2010 Newman's Own Awards at the 11th annual Pentagon award ceremony. The award competition is sponsored by Newman's Own, Inc., Fisher House Foundation, and Military Times Media Group; it honors non-profit and volunteer organizations for innovative programs that improve military quality of life. Each year, Newman's Own, Inc. awards a total of $75,000 to the recipients.
Chosen from nearly 140 entries, the top award of $15,000 was presented to Military to Medicine (M2M), by Inova Health System Foundation. M2M provides education and resources to caregivers of war-wounded individuals, military spouses and veterans; helps increase the awareness of the long-term needs of these individuals and families and supports them as they re-enter the civilian sector. By simplifying health care job transition and access to training, M2M seeks to attract military talent who may not otherwise choose or remain in the healthcare field. The organization is based in Falls Church, VA.
"All of the award entrants are true patriots of the United States and if it were not for people like them, this country wouldn't be what it is today," according to Tom Indoe, president of Newman's Own, Inc.
The second largest Newman's Own award of $10,000 was presented to five different organizations, including: Carolina Canines for Veterans, a Wilmington, North Carolina-based non-profit that assists wounded warriors with quality trained service dogs. The dogs, rescued from local shelters, are trained by military prisoners; the program is a first of its kind, using the model of working with military prisoners as trainers.
Details about the remaining six award winners, ranging from organizations that help with effective relationship skills; job training; therapeutic and recreational activities; gardening and reading with military families and home modification for disabled veterans are available at http://www.fisherhouse.org. The programs are: Military Marriage Enrichment; Empowering Military Families Through Employment; Project Sanctuary Therapeutic Retreats; Operation Building Hope; Book on Bases, Smiles on Faces and Kids Blossom Through Gardening.
About Newman's Own, Inc.
Newman's Own ®, Inc. - founded by Paul Newman and his buddy A. E. Hotchner in 1982 - is a successful and growing premium food business. Newman's Own offers more than 100 varieties of delicious all-natural food and beverage products, which include salad dressings, pasta sauces, salsa, popcorn, lemonade, and thin & crispy frozen pizza. Based in Westport, CT, the charitable mission of Newman's Own®, Inc. was expressed by Paul in the Company motto: "Shameless exploitation in pursuit of the Common Good." Newman's Own Foundation continues Paul Newman's commitment to donate all profits to charity. Nearly $300 million has been given to thousands of charities since 1982.
Visit http://www.newmansown.com for the nearest retailer/s that carry Newman's Own products and for recipe suggestions using Newman's Own®, Inc. products.
Learn more about our mission at http://www.newmansownfoundation.org.
About Fisher House
Fisher House Foundation is best known for the network of 43 comfort homes on the grounds of major military and VA medical centers. The houses are 5,000 to16,800 square foot homes, with up to 21 suites, donated to the military and Department of Veterans Affairs by Fisher House Foundation. The Foundation provides support to families of patients receiving care at the nearby medical center and has ensured that families of service men and women wounded or injured in Operation Iraqi Freedom and Operation Enduring Freedom do not pay for their stay at a Fisher House or other base facility if they are on a wait list. For more information on the work of Fisher House Foundation, go to http://www.fisherhouse.org, or call toll-free (888) 294-8560.
About Military Times Media Group
Through the Air Force Times, Army Times, Marine Corps Times and Navy Times, the Military Times Media Group delivers news on a daily basis that affects all facets of military life. From branch-specific headlines to articles sweeping across the entire armed forces, the Military Times Media Group strives to focus on everything important to service members and families. For more information, visit http://www.militarytimes.com.
###