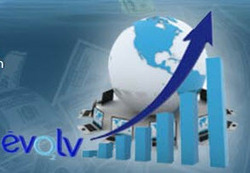 Matthew Jamieson believes that timing is to network marketing what location is to real estate. This is a time that can never be repeated again in history.
Riverview, FL (PRWEB) September 29, 2010
New MLM company Evolv Health has attracted internet marketing expert Matthew Jamieson who joined Evolv Health with Team Inspirt. Matthew brings over 10 years of internet marketing experience to the table. Matthew has launched the NextBigSuccess.com online marketing system to compliment the outstanding tools already provided by the Evolv Health corporate team and other amazing Evolv Health leaders which is available for any Evolv Health member to use.
What is Evolv Health? Evolv Health is a new MLM network marketing company established in 2009 by Trey White and a team of scientists. The company's first product is an "enhanced water beverage", combining colorless, tasteless ingredients with natural spring water. The proprietary formula is called "Archaea Active" technology.
Evolv Health's proprietary Archaea Active formula is a culmination of more than 15 years of scientific research and development. Evolv's first product Evolv Water combines the Archaea Active formula with premium spring water, naturally enhancing cell performance and increasing stamina, energy and endurance. Evolv Health will release more products in the future all created with the Archaea Active complex at their core.
Evolv Health: Founder and Chairman Trey White: Homestore.com – 1999 IPO /$10 Billion market cap–Merged with Realtor.com, the world's largest real estate listings provider; Chairman, EarthQuest: a $500 million Disney-style Theme Park, currently under development; Chairman, TKR Capital, a private equity firm headquartered in Dallas, Texas. Chairman of Marlin Atlantis White.
Evolv Health will truly create large incomes for members with Evolv's new Hybrid Binary+Unilevel Pay Plan that gives you 10 ways to earn income including an unheard of $50K/week binary,Executive Check Matches, Generational Check Matches,generous Fast Start Bonuses, Benz & Bentley car and home bonuses included in the Evolv Life Plan program and more!
The Evolv Million Dollar Incentive Contest runs until Nov 5th 2010
Become an Evolvinaire! Double, or even triple your rank advancement bonuses! Receive free cases of Evolv! Evolv health announced the "Million Reasons to Evolv" Contest that had people jumping out of their seats when they heard about it! At Evolv's 2020 Decade Of H.O.P.E Convention in Dallas this November 4-6, members will have a chance to become a millionaire…or as Evolv is calling it…an "Evolvinaire!" Evolv will award a Grand Prize of $1,000,000 to the winner of the "Million Reasons to Evolv" Contest. This could Evolv a members financial future forever!
Matthew Jamieson believes that timing is to network marketing what location is to real estate. This is a time that can never be repeated again in history. History proves that people that are positioned right in the beginning of a new company have the greatest opportunity to gain momentum the fastest. Thanks to the company's Founder and management team, Evolv Health has an unprecedented opportunity to become one of the most explosively successful companies in the history of the network marketing industry.
###