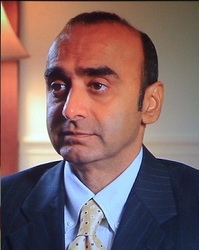 I've been treated for PTSD for several years with talk therapy and medications. I found your website. Amazing! Not only did the memory let go of my mind, it's FINALLY in the past, put away and dealt with. Bret L., Tucson, Arizona,
Saint Louis, MO (PRWEB) March 28, 2011
A new website, ClaytonStress.com that offers web-based online computer therapy for PTSD symptoms was recently featured on Good Morning Arizona. Kaley O'Kelley, 4-time Emmy award winner hosts the show that includes Dr. Nick Dewan, practicing psychiatrist and Chief Health Officer of ClaytonStress.com.
Tested with combat vets, active military and civilians, Dr. Dewan explains how the therapy works and its mission. Dr. Dewan is a nationally known psychiatrist, practicing in Tampa, Fla. The web-based therapy company was founded by Jeff Eastman, a St. Louis businessman and attorney who wanted to help the 500,000+ veterans who were returning with PTSD from Iraq and Afghanistan. The therapy was further developed by Dr. Dewan and Dr. Tom Geracioti, a nationally recognized expert and NIH researcher.
The therapy uses EMMP™ or Eye Movement Memory Processing™, a patent-pending protocol similar to eye-movement traumatic memory processing techniques which have been in worldwide use for over 20 years. Users access the site anonymously. No personal information is ever requested and no therapist is required. There are testimonials on the website as well as information on how the online computer therapy works. The therapy is interactive, completely confidential and works directly between user and computer.
EMMP brings negative emotions associated with painful memories and experiences into awareness and helps the brain successfully process the experience; the memory remains, but related negative feeling and thoughts are neutralized. EMMP sessions work very fast. Processing even the most difficult memories can be achieved in a fraction of the time needed for traditional therapy. Results from EMMP are lasting. Many users experience relief after one session. More sessions may be needed for optimal results. Results may vary, but 93% report an average 43% stress relief with lasting results.
ClaytonStress.com based in St. Louis, Missouri, is the developer and internet provider of patent pending Eye Movement Memory Processing™ (EMMP™), a web-based online computer therapy that relieves symptoms of PTSD and extreme stress caused by traumatic memories from domestic violence, sexual abuse, rape, acts of nature, urban violence, and similar traumatic events.
###