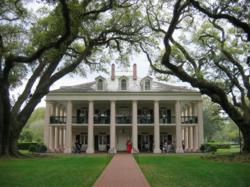 Save Up To $10 OFF New Orleans Plantation Tours with TripShock.com!
New Orleans, Louisiana (PRWEB) June 28, 2012
Book online today at TripShock.com and Save Up To $10 Off New Orleans Plantation Tours. TripShock! offers a few various plantation tours in New Orleans, including the Oak Alley Plantation Tour and the Laura Plantation Tour.
These plantation tours are guided and narrated for 4.5 hours. These guided tours offer Louisiana travelers the experience and education of the deep south. Guests will also learn about the fascinating and unique stories of the home and its history. Tour guides will also share fun facts and fascinating true life stories of the plantation workers.
Enjoy an entire afternoon discovering the deep southern history of the Oak Alley Plantation and the Laura Plantation Tour. To Save Up To $10 Off on New Orleans Plantation Tours, please visit TripShock.com today for online booking details.
About TripShock.com
TripShock! ® is the one and only online travel agency in the Northern Gulf Coast that enables travelers to book tours and activities directly. TripShock! offers trusted reviews from real travelers, photos, videos and other planning tools to help create the perfect Gulf Coast vacation. TripShock! attracts more than 500,000 visitors annually and partners with over 100 activity and lodging providers from Florida to Louisiana.