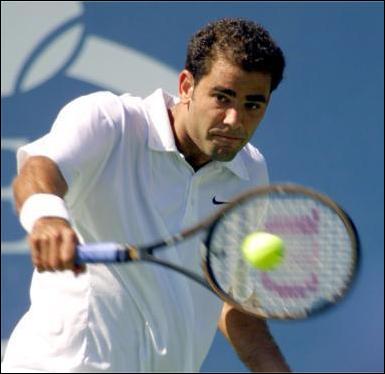 Newport Beach, Calif. (PRWEB) July 13, 2007
Southern California's Newport Beach, a family-friendly vacation destination with small town appeal and cosmopolitan luxuries, kicks-off another summer of fun with an exciting array of entertainment and sports events. Located along the coastline of Orange County, with such names as Pete Sampras, The Monkees' Mickey Dolenz and jazz great Dave Sanborn headlining its calendar of events, Newport Beach is the place to go for great entertainment this summer.
The Wave's Hyatt Regency Newport Beach Summer Jazz Series
The Hyatt Regency Newport Beach hosts its famed Summer Jazz Series, featuring such musical greats as Dave Koz, Hiroshima and David Sandborn. The concerts, which are co-sponsored by Southern California's The Wave Smooth Jazz 94.7 FM radio station, run through October 5. Concerts are held every Friday night, and tickets are available on an individual basis, or served up with a pre-concert dinner menu. Jazz lovers may even purchase weekend hotel packages at the Hyatt Regency Newport Beach.
Newport Beach Summer Jazz Series
Newport Beach Breakers Tennis
The Newport Beach Breakers celebrate another exiting summer of tennis in Newport Beach, while helping to make a difference in the community. The Breakers' seven home matches in July feature such marquee stars as Anna Kournikova, Pete Sampras and Venus Williams, and all matches will be played at the brand-new Breakers Stadium at Newport Beach Country Club.
Fashion Island Summer Concert Series
Southern California's longest-running summer concert series returns to Fashion Island on Wednesday, July 11, as this favorite outdoor venue kicks off its Annual Summer Concert Series. Starring such pop icons as Mickey Dolenz of The Monkees, Terri Nunn of Berlin, and Johnny Rivers, these free concerts are a community icon and space fills up rapidly. Preferred seating, available for $20 is also available through the Fashion Island concierge. The concerts are held every Wednesday, through August 15, at 7 p.m. in the Bloomingdale's Courtyard.
Fashion Island Summer Concert Series
Free Movies on the Beach
A family-friendly destination, Newport Beach is a veritable playground for kids including free movies on the beach at the Newport Dunes Waterfront Marina and Resort. Picnic baskets are welcome and the Newport Dunes beach fire pits give a whole new meaning to the phrase "Dinner and a movie" - - ideal for roasting hot dogs or toasting the perfect s'more.
Some of Hollywood's favorite family films are screened through the end of September. The 2007 line-up includes such classics as "Charlotte's Web," "F," "Pirates of the Caribbean: Dead Man's Chest" and Walt Disney's "The Jungle Book." Movies are screened every Friday and Saturday night and begin at dusk. Admission is free and parking is just $10 per car.
Newport Beach Hotel Packages
Newport Beach's ultra-deluxe hotels are also rolling out the red carpet with a variety of unique summer vacation packages. Just some of the packages being offered this summer:
Fairmont Newport Beach – California Dreaming Package
The Island Hotel – Spa Experience
Hyatt Regency Newport Beach – Sunshine on Sale
Newport Beach Marriott Hotel & Spa – Ultimate Girls Getaway Package
For more information, visit Newport Beach Summer Vacation Packages
About Newport Beach
Situated on along some of southern California's most beautiful coastline and less than an hour from Los Angeles, Newport Beach offers a special charm, natural beauty, and history that combine to make it a unique and unforgettable destination. It's a vacation destination with small-town appeal and cosmopolitan luxuries that welcomes sophisticates, families and anyone in need of relaxation to its sunny shores.
For more information about Newport Beach, to book hotel rooms or to purchase tickets, please visit http://www.visitnewportbeach.com
Media Contact:
Tim O'Day
O'Day & Associates PR
(714) 783 – 7415
Maureen Barrett
Newport Beach Conference & Visitors Bureau
(949) 719 – 6100
###