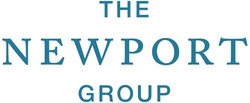 Presently, Newport's servers process personal and financial data for 400,000 participants in more than 2,100 retirement and benefit plans nationwide
ORLANDO, Fla. (PRWEB) June 11, 2008
"Presently, Newport's servers process personal and financial data for 400,000 participants in more than 2,100 retirement and benefit plans nationwide," said Chief Operating Officer Bryant Kirk. "Due to the recent significant increase in our business, as well as the ongoing growth we expect, we have created a brand-new facility that's over twice as large. This gives us the capacity to expand Newport's data storage systems by hundreds and eventually thousands of servers."
Inside the facility at Newport's Charlotte, NC service center, a high-tech security system provides video surveillance and monitors the environment and power loads. Newport employs numerous internal and external controls to assure the integrity of client data is protected and its systems are secure, including advanced firewall and backup systems and full disaster recovery planning. Newport's data center features an uninterruptible power supply and backup power, and systems to maintain and monitor electrical power, fire suppression, humidity and temperature. One new feature, Newport's in-row cooling unit system, is the largest of its kind in North Carolina.
"Our continuing investment in the latest technology helps keep us at the forefront of the retirement services industry," Kirk continued. "This in turn allows us to streamline virtually every aspect of client and participant service. Our clients consistently tell us that our technology is second to none in the industry."
A full service provider of retirement and benefit plans, Newport has earned industry accolades for its plan sponsor and participant technology. With corporate headquarters in Orlando, the firm maintains service centers in Charlotte, NC, Greensboro, NC, La Crosse, WI, Orlando, FL, Richmond, VA, St. Louis, MO, and St. Petersburg, FL.
About The Newport Group
Founded in 1984, The Newport Group is a leading retirement services and asset management firm—specializing in the creative design, funding, and administration of qualified and non-qualified retirement plans as well as co-fiduciary investment advisory services. Through its innovative and customized solutions, Newport is uniquely positioned to satisfy the distinct financial needs of employers and employees, and has done so for hundreds of the country's largest and best-known companies. For more information, visit http://www.newportgroup.com.