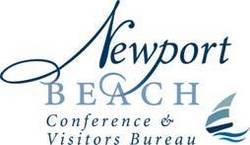 Yet another important environmental group has affirmed that Newport's ocean waters and beaches are among the best in the country in terms of water quality
Newport Beach, Calif. (Vocus) August 1, 2009
The popular beach vacation destination of Newport Beach in Southern California has been named one of the cleanest beaches in the U.S., receiving a five-star rating reported in "Testing the Waters 2009," an annual survey of water quality by the Natural Resources Defense Council (NRDC). The beaches near Balboa Pier and Newport Pier both received 5-star ratings.
As part of its annual report on beach water quality , NRDC used a five-star system to rate a selection of popular beaches across the country. NRDC evaluated 200 popular beaches, some with multiple segments that are monitored separately. In total, 344 beach water quality sampling points from these 200 beaches are rated. See the ratings of 200 popular beaches or read the full report from the NRDC.
Southern California's Orange County had the nation's highest number of five-star-beaches under the report's rating system, which considered health standard violations, frequency of water sampling and how promptly beachgoers were informed of pollution. The highly rated Orange County locales include Bolsa Chica State Beach, Laguna Beach and Newport Beach.
"Yet another important environmental group has affirmed that Newport's ocean waters and beaches are among the best in the country in terms of water quality," said Dave Kiff, Assistant City Manager, City of Newport Beach. "We work hard to keep our beaches clean - from good beach maintenance to minimizing urban runoff through education and enforcement against polluters. Summer 2009 has brought us great water temperatures, great water quality, and good water visibility, too. We welcome the many visitors who come to enjoy our clean ocean beaches."
For up-to-the-minute information on water quality at Orange County beaches, residents and visitors alike can check http://www.ocbeachinfo.com.
For more information about planning your next vacation to Newport Beach, please visit the Newport Beach Conference & Visitors Bureau online at http://www.visitnewportbeach.com or call (800) 94-COAST. Follow Newport Beach on Twitter for real time updates at http://www.twitter.com/NewportBeach.
About the Newport Beach Conference & Visitors Bureau
As the official destination marketing organization for the city of Newport Beach, the mission of the Newport Beach CVB is to partner with the tourism and hospitality industry by protecting and nurturing the destination brand and to deliver additional spending by leisure and conference visitors leading to enhanced community, economic vitality and quality of life. In March 2008, the Newport Beach Conference & Visitors Bureau was accredited by the Destination Marketing Accreditation Program (DMAP) of the Destination Marketing Association International, becoming the first bureau on the West Coast to receive such a designation. Newport Beach CVB is a non-profit, 501(c)6 marketing organization, contracted by the City of Newport Beach.
Media Contact:
Audrey Leoncio
Newport Beach Conference & Visitors Bureau
(949) 467-2745
Twitter ID: audreyjleoncio
Tim O'Day
O'Day & Associates, Inc. PR
(714) 783-7415
# # #