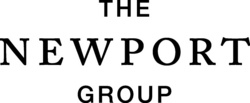 we could not be more pleased in any way.
ORLANDO, Fla. (PRWEB) December 18, 2008
One of the retirement plan industry's most respected publications, Plansponsor conducts an annual survey of plan sponsors to rate satisfaction with their retirement plan providers. This year, the magazine polled more than 6,100 plan sponsors, a record number. Newport's fairness of fees, range of investment options, Client Service Center, and plan administration services were all highly rated again in this year's survey.
"These are the things that matter most to retirement plan sponsors—choice, responsiveness, and ease of administration," said Newport Chief Marketing Officer Tom Pittman. "We're pleased that our plan sponsors recognize our hard work and commitment to providing them with services which increase participation in their plans and appreciation of their benefits."
This year, the company also increased its number of awards in the mid-size plan market, defined as plans with assets as high as $200 million. "Newport has experienced tremendous expansion over the past few years, both through strategic acquisitions and organic growth," Pittman noted. "It's gratifying that even as we grow, we continue to be recognized for our high-touch client service."
"Newport has made my [plan] administration as painless as possible," one sponsor told the magazine, going on to describe the firm's support as "timely, accurate and thorough." Others remarked on Newport's "high level of service, highly competent people and economical price," and concluded that "we could not be more pleased in any way."
About The Newport Group
Founded in 1984, The Newport Group is a leading retirement services and asset management firm—specializing in the creative design, funding, and administration of qualified and non-qualified retirement plans as well as co-fiduciary investment consulting services. Through its innovative and customized solutions, Newport is uniquely positioned to satisfy the distinct financial needs of employers and employees, and has done so for hundreds of the country's largest and best-known companies.
Newport is headquartered in Heathrow (Orlando), FL, with service centers in Charlotte, NC, Greensboro, NC, La Crosse, WI, Richmond, VA, and St. Petersburg, FL. Newport also has offices in Atlanta, Boston, Chicago, Cincinnati, Denver, Los Angeles, Milwaukee, New York, NY, Orange County, CA, St. Louis, and San Francisco. For more information, visit http://www.newportgroup.com.