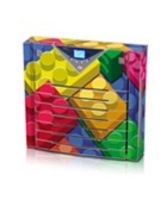 Austin, Texas (PRWEB) April 20, 2009 - Skins are a common accessory used in personalizing most mobile devices -
from cell phones to laptops as well as MP3 players and game consoles - but now Alen Corp., a manufacturer of indoor air quality products, is introducing six high fashion skins for air purifiers to match any home décor. Alen Corp.'s new skin designs are an industry first and come in the following design patterns: Burlwood, Bricks, Carbon, Humidor, Leopard Spots and Flores Aqua. They fit the company's the Energy Star rated A350 HEPA Air Purifier and the A375UV Multi Gas HEPA Air Purifier.
"The market for product personalization through the use of skins has grown tremendously and we are successfully crossing over consumer demand in mobile device personalization into home appliances - starting with two popular air purifiers, the A350 HEPA Air Purifier and the A375UV Multi Gas HEPA Air Purifier," said Peter Mann, CEO of Alen Corp. "We have experienced an increased interest in our air purifiers this year, as more people are spending time at home and want a healthier environment. It was a natural evolution of our product line to introduce these six high fashion skins specifically designed for HEPA air purifiers. Alen Corp. is now the first manufacturer of indoor air quality products to directly answer the consumer's desire to express their lifestyle choices through personalization of HEPA air purifiers," concluded Mann.
All six skins for air purifiers are exclusive to Alen Corp. and are durable, made with high-quality vinyl. They will not peel or fall off the air purifiers and can be easily applied in minutes following simple instructions that are included with the product. Alen Skins are available online at http://store.alencorp.com/Filters-Accessories-s/20.htm and are $50 each.
Visit http://www.alencorp.com for detailed information on Alen Corp.'s indoor air quality products.
About Alen Corp.
Since 2005, Texas-based Alen Corp. has been a leading manufacturer of innovative and green indoor air quality products including air purifiers, several HEPA air purifiers, portable air conditioners, dehumidifiers, as well as organic, non-toxic and environmentally friendly odor sprays.
Media Contact:
Ria Romano, Partner
RPR Public Relations, Inc.
Tel. 786-290-6413
###