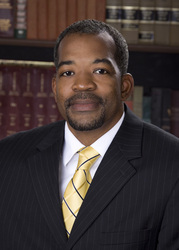 "Greg makes an outstanding addition to the New Rise team because of his commitment and devotion to educating investors and helping them overcome their financial obstacles," says Edwin Sanchez, Pres.
Lakeland, FL (PRWEB) September 1, 2010
New Rise Investments, LLC, a real estate syndication company, would like to welcome on board Greg Rigby as their new Director of Private Equity.
Greg Rigby is a senior management professional with an MBA from the Crummer Graduate School of Business at Rollins College of Business. He has more than 13 years experience in senior level roles in the securities and retail industries with a solid track record for delivering superior absolute returns for high-net worth individuals, institutional investors and organizations. Previously, Greg served as Chief Investment Officer of a start-up trading firm that was ranked as number two boutique trading firm within four months of inception by Institutional Traders Research (ITR) based on ROI. Greg has received numerous recognitions throughout his career.
Greg Rigby is responsible for helping investors achieve financial security by thoroughly understanding clients' needs, goals and objectives. Greg clearly understands the importance of educating potential and current clients so that they can make wise investments decisions. Greg also hosts free weekly live webinars at http://www.newriseinvestments.com/webinars.html discussing the effect of the economic downturn on traditional investments and the wisdom of switching to an alternative investment strategy.
About New Rise Investments, LLC
In business since 2004, New Rise Investments (http://www.newriseinvestments.com) is a leading real estate investment firm based in Lakeland, FL that's committed to providing investors with national real estate investment opportunities and profitable, superior risk adjusted returns while maintaining the highest standards of integrity. With its management team, New Rise Investments has more than twenty-five years of combined experience acquiring apartment complexes across the U.S.
New Rise Investments mission is to provide professional services in Real Estate investing (acquisition, due diligence, research, finance, consulting, property and asset management) bringing small and large investors together to achieve the same buying power as large institute investors do. So clients, can focus your time and energy on the things that matter the most like your career and family, all while receiving the financial piece of mind that you deserve.
The company's website offers prospective investors free downloadable e-books that explain the fundamentals of apartment building investing: http://www.newriseinvestments.com/ebooks.html.
# # #