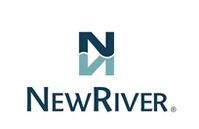 With NewRiver's product functionality embedded right into M&O's Serve Me! portal, advisors will be able to more easily conduct mutual fund transactions with minimal use of paper and enhanced pricing and compliance controls."
New Orleans, LA (Vocus) January 26, 2010
In an ongoing effort to extend the Company's compliance-grade mutual fund data to all broker dealers, NewRiver, Inc. today announced a new partnership with Miningham & Oellerich (M&O), a leading provider of front & back office solutions for broker dealers. NewRiver - creators of the leading central repository of mutual fund documents and data for financial services firms – will integrate FundPOINT® Desktop, including FundPOINT Share Class Analyzer, directly into M&O's desktop portal, Serve Me! Suite. Now, mutual fund broker dealers will have one-click access to an integrated set of mutual fund compliance data and documents which will ultimately allow them to better serve their independent investors.
By having access to NewRiver's FundPOINT® Desktop, advisors using M&O's Serve Me! Suite can sell more funds in less time and at lower cost, moving away from a costly paper-based mutual fund transaction processing model to a more streamlined electronic straight-through-processing (STP) model. This alliance will enable advisors and back office personnel to research the industry's most accurate fund database and to take advantage of NewRiver's FundPOINT Share Class Analyzer to assess the appropriate share class of funds that best meets the investor's needs. Independent advisors will have electronic access to the same information contained in a prospectus, allowing them to research funds in real time and avoid the burden of looking through multiple pages to find what they need.
"Today, independent advisors need best-of-breed technology to maximize the time they spend with clients," said Michael Brodeur, President of Miningham & Oellerich, Inc. "With NewRiver's product functionality embedded right into M&O's Serve Me! portal, advisors will be able to more easily conduct mutual fund transactions with minimal use of paper and enhanced pricing and compliance controls."
"We've always been at the forefront of helping financial firms make the transition from paper to electronic disclosure while reducing compliance costs and risk," commented Russ Planitzer, President and CEO of NewRiver. "Our partnership with Miningham & Oellerich is a great fit with our overall corporate strategy – to extend and increase the number of mutual fund advisors who have direct access to our compliance grade data and related documents."
About M&O Serve Me! Suite
M&O serves the financial services industry by providing business solutions that enable its clients to achieve and sustain breakthrough continuous improvements in service while lowering operational costs by providing contemporary and adaptive technology solutions and consulting services to optimize performance. M&O facilitates the relationship between Advisors and their clients by providing focused sales productivity tools all on one platform or in concert with a clients' existing technology assets. M&O's Serve Me! Suite provides a comprehensive set of integrated business solutions meeting the needs of the broker/dealer value chain from the Advisor to the home office operations, compliance and finance teams.
About NewRiver FundPOINT Desktop & FundPOINT Share Class Analyzer
FundPOINT Desktop is a Web-based solution that helps brokerage employees do their jobs efficiently and compliantly by delivering Compliance Grade mutual fund data and a dynamic Share Class Analyzer tool at the point of sale (POS). By delivering compliance information through a familiar Web interface, FundPOINT Desktop eliminates the need to shuffle through potentially out-of-date paper prospectuses for the information. A single mouse click enables advisors to instantly retrieve the latest EDGAR-sourced disclosure information, such as commission structure, account minimums, Rights of Accumulation (ROA) and Letter of Intent (LOI) rules, market timing rules, and commission waivers.
About NewRiver, Inc.
NewRiver develops innovative technology solutions that help financial leaders simplify investor disclosure - providing transparency and cost savings to the delivery of fund data and investor communications. Since 1995, the company has helped some of the world's leading financial organizations move from paper to electronic disclosure via an easy to use, cost-effective, managed service offering. NewRiver pioneered the first electronic prospectus, and is the only company to guarantee its data to be "compliance grade" which allows customers to reduce risk, lower compliance costs and increase revenues. Through a patent-pending, automated process NewRiver efficiently monitors millions of data points from over 24,600 fund CUSIPs. Further, the company's unique "paperless" approach improves the investor experience while offering a real alternative to the environmental impact of paper-only delivery. Relied on daily by over 100 leading financial services firms, and millions of investors, NewRiver is a trusted and growing solution provider facilitating the transition from paper-based mutual fund information, to electronic. To learn more, please visit our website http://www.newriver.com or call 978-247-7200.
About Miningham & Oellerich
For more than thirty years, Miningham & Oellerich, Inc. (M&O) has been the technology partner that leading institutional broker-dealers, banks and insurance companies have relied upon for innovative and effective enterprise data management solutions.
By working closely with top financial service companies, M&O has amassed unparalleled insights into the systemic, organizational and regulatory challenges facing the industry. These insights have resulted in M&O's creation of integrated, best-of-breed software solutions enabling clients to significantly improve performance, grow business, understand revenue sources fueling success and seamlessly comply with regulatory requirements. To learn more, please visit our website http://www.serveme.com or call 212.542.4300
Media Contacts:
Chris McCoin or Richard Smith
McCoin & Smith Communications Inc.
508-429-5988 (Chris) or 978-433-3304 (Rick)
chris(at)mccoinsmith(dot)com or rick(at)mccoinsmith(dot)com
###