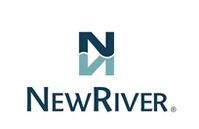 Andover, MA (Vocus) September 22, 2008
NewRiver Inc. -- creators of the leading central repository of mutual fund documents and data for financial services firms -- today announced it will host a free webinar designed to help financial service firms understand how to embrace e-delivery. More specifically, the presentation will discuss how to increase e-delivery consent rates as well as how firms can reduce costs, adhere to environmental and go-green initiatives and achieve higher levels of customer satisfaction. For more details or to register for the event, visit: http://www.bostonconferencing.com/newriver/5.
E-delivery is quickly becoming a must-have technology as it can significantly lower document delivery costs - saving as much as 79 percent over other delivery methods. As investors of all ages turn to the internet for immediate, relevant and tailored e-communications, firms are looking for ways to engage electronically with their end customers and achieve greater value from each consent. Well known experts Susan Block, President of Marketing Matters and Ying Chen, Director of Product Management of NewRiver, will discuss how an integrated e-consent marketing program, implemented within a larger strategic e-communications plan, can lead to success and greater distribution of compliance related documents.
The webinar entitled "Stop Printing Prospectuses! Learn How to Increase Electronic Delivery," is a live 60-minute, online presentation which will be held Wednesday, September 24, 2008 at 2:00 PM EST (1:00 PM CST). Designed specifically for senior marketing executives, Directors of Web Strategy and/or Directors of Fulfillment and Operations at financial services companies, this presentation will address top-of-mind issues related to e-delivery and consent marketing trends including:

The key building blocks of creating an e-communications program
The role of the marketing department in promoting your e-delivery offering
How to jump start consent collection using a multi-channel approach
About NewRiver, Inc.
NewRiver develops innovative technology solutions that help financial leaders simplify investor disclosure - providing transparency and cost savings to the delivery of fund data and investor communications. Since 1995, the company has helped some of the world's leading financial organizations move from paper to electronic disclosure via an easy to use, cost-effective, managed service offering. NewRiver pioneered the first electronic prospectus, and is the only company to guarantee its data to be "compliance grade" which allows customers to reduce risk, lower compliance costs and increase revenues. Through a patent-pending, automated process NewRiver efficiently monitors 8.6 million data points from over 24,600 fund CUSIPs. Further, the company's unique "paperless" approach improves the investor experience while offering a real alternative to the environmental impact of paper-only delivery. Relied on daily by over 100 leading financial services firms, and millions of investors, NewRiver is a trusted and growing solution provider facilitating the transition from paper-based mutual fund information, to electronic. To learn more, please visit our website http://www.newriver.com or call 978-247-7200.
Media Contacts:
Chris McCoin or Richard Smith
McCoin & Smith Communications Inc.
508-429-5988 (Chris) or 978-433-3304 (Rick)
###