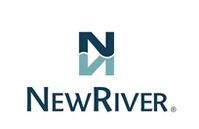 Summary Prospectus is Here! What to Do, What to Know, When to Take Action
(Vocus) June 16, 2009
What:
Presentation titled "Summary Prospectus is Here! What to Do, What to Know, When to Take Action" at the Association of Insured Retirement Solution's NAVA 2009 Operations and Technology Conference in Boston, Massachusetts.
NAVA, The Association for Insured Retirement Solutions, is the only organization dedicated to promoting the growth, acceptance, and understanding of annuity and variable life insurance products--America's fastest-growing insurance products.
Why:
The Securities and Exchange Commission's (SEC) recent Summary Prospectus Rule, which became effective on March 31, 2009, requires firms to deliver the summary prospectus in either print or electronic format and to make the longer "statutory" prospectus available to investors within a mouse click via layered disclosure.
This panel will explore the benefits and challenges posed by the SEC's new Summary Prospectus rule, which is effective today and for which all variable product fund investment options will have to comply in 2010. This new rule can potentially provide material savings for variable product issuers in disclosure costs, but to capture these savings will require new thinking. This enlightening session will discover the choices variable product issuers, their distributors, and fund companies have to make in order to yield the maximum benefit for their respective firms.
Who:

Mark T. Uyeda, Assistant Director, Division of Investment Management, Office of Disclosure Regulation, U.S. Securities and Exchange Commission
Sean Cunniff, Brokerage & Wealth Management Service Research Director, TowerGroup
Ruth Epstein, Partner, Dechert LLP
David Maher, Vice President, Fidelity Communications and Advertising
David Olshever, Director of Post Sale Ordering, BroadRidge
Francine Rosenberger, Partner, K&L Gates
Jeff Levering, Vice President of Corporate Development, NewRiver, Inc. and panel moderator.
When:
Monday, June 29, 2009 from 11:15a.m. to 12:15p.m.
Where:
Westin Copley Place, Boston, Massachusetts
About NewRiver, Inc.
NewRiver develops innovative technology solutions that help financial leaders simplify investor disclosure - providing transparency and cost savings to the delivery of fund data and investor communications. Since 1995, the company has helped some of the world's leading financial organizations move from paper to electronic disclosure via an easy to use, cost-effective, managed service offering. NewRiver pioneered the first electronic prospectus, and is the only company to guarantee its data to be "compliance grade" which allows customers to reduce risk, lower compliance costs and increase revenues. Through a patent-pending, automated process NewRiver efficiently monitors millions of data points from over 24,600 fund CUSIPs. Further, the company's unique "paperless" approach improves the investor experience while offering a real alternative to the environmental impact of paper-only delivery. Relied on daily by over 100 leading financial services firms, and millions of investors, NewRiver is a trusted and growing solution provider facilitating the transition from paper-based mutual fund information, to electronic. To learn more, please visit our website http://www.newriver.com or call 978-247-7200.
###